Accident Involving Roof Collapse Results in Suspension of License for Contractor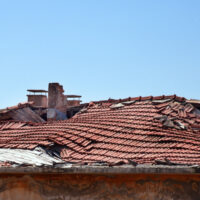 A recent catastrophic construction accident on a building site in Queens sent three men to the hospital with major injuries. The accident has also resulted in the suspension of the contractor and the construction superintendent overseeing the site.
Load of materials falls through floor onto workers
The accident occurred on June 20, 2017, on a job site in Astoria, Queens. Ideal Builders and Construction, the now-suspended contractor, had been hired to add a third floor to a two-story house. Without having an engineer ensure that the floor could withstand the weight of the materials, a load of concrete blocks, laminated beams, and bags of cement were hoisted by crane onto the third floor. The floor collapsed under the weight of the load, sending the heavy materials through the home, landing on a crew of three men working in the cellar inside the home.
One 37-year-old man was able to pull himself free before emergency crews arrived, escaping the home with serious injuries. A second 40-year-old worker was located among the debris, extracted by emergency workers and taken to the hospital in critical condition. The third worker required additional time to extract from the rubble. The 28-year-old man was reportedly trapped under a bundle of laminated beams. Medical personnel administered pain-relieving drugs via IV while others dug the man out from beneath the materials that trapped him. He was also in critical condition when he was taken to the hospital.
Suspension of work at 60 New York job sites
Work has now been suspended at 60 sites where the Queens-based Ideal Builders is the contractor. Over the past two years, Ideal Builders has been the recipient of 14 public safety-related violations, but this is the first injury accident that has occurred at one of its sites. The construction superintendent of Ideal Builders, Fazal Hassan, was suspended along with Ideal Builders, pending an administrative trial by the Buildings Department. Aside from the violations on the Astoria job site where the accident occurred, Hassan was found to be overseeing more than ten jobs when the recent accident occurred. Ten is the maximum number of jobs that a superintendent can oversee at a time, a rule intended to prevent the sort of safety violations which caused the recent accident.
If you or a loved one have been injured on a job site in New York, contact the experienced and dedicated Goshen construction accident lawyers at Dupée & Monroe for a consultation on your case, at 845-294-8900.