New York Wrongful Death Attorney Serving NYC and the Hudson Valley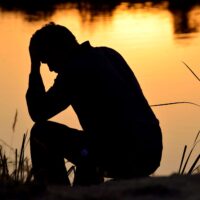 The pain of losing a loved one can be difficult to bear. When that pain is coupled with the difficulty of making ends meet without that family member's income or paying off medical expenses incurred before your loved one's death, life can feel impossible. If your loss was caused by the negligent acts of an individual or a corporation, you may have a claim for compensation against that person or entity. Contact a compassionate, knowledgeable New York wrongful death attorney to discuss a possible lawsuit for wrongful death.
What is a Wrongful Death Lawsuit?
New York wrongful death lawsuits allow a personal representative of a deceased person's estate to sue those who negligently, recklessly, or willfully caused that person's death. The lawsuit is intended to compensate the heirs of the person who was killed for their own economic losses, and for the pain and suffering, if any, that the individual suffered before dying. While similar to a lawsuit for personal injuries, there are important differences. For instance, the time to file a wrongful death claim is limited to two years from the date of death, while in most personal injury actions you have up to three years from the date of the injury to file with the court.
There are many types of fatal injuries that commonly lead to wrongful death claims, including:
Exposure to harmful chemicals in the workplace or home
What Sorts of Losses Can Be Compensated?
Wrongful death lawsuits provide a broad array of types of compensation for the deceased person's surviving family members, to help ensure that they can move on with their lives after such an immense tragedy without having to worry about money. Forms of recovery that may be compensated in a wrongful death lawsuit include:
Pain and suffering: If the deceased person suffered at all from the injury or illness that the defendant caused, then that pain and suffering can be compensated in a wrongful death lawsuit. However, if the individual died immediately, such as in a head-on collision, this may not be an available claim.

Cost of medical care: If the deceased required medical care prior to passing, you can seek damages to cover those expenses. This can be especially valuable where the defendant caused your loved one to develop a slow-moving disease, such as a form of cancer.

Lost earnings, support and services: Families can recover for expected future earnings the loved one would have used to support his or her family. In addition to wages, survivors can also recover for lost support to the household, such as child care or household maintenance. Children of the deceased may also seek compensation for lost parental guidance and education.
Get Help from Experienced Orange County Wrongful Death Attorneys
If you have lost a spouse or parent due to the wrongful acts of a person or company, you may be entitled to recover for those losses. Contact the experienced and compassionate Hudson Valley personal injury attorneys at Dupée & Monroe in Goshen for a consultation on your possible wrongful death lawsuit, at 845-294-8900.