Accident Near Albany Leaves 20 Dead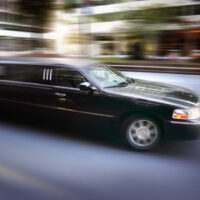 An accident in Schoharie, New York, has resulted in 20 people being fatally injured. The crash was the result of a limo driver failing to notice a stop sign. Learn more about the New York limo crash below, and contact our dedicated Goshen personal injury lawyers if you've been hurt in a Hudson Valley car crash.
Limo travels through intersection into parking lot
The recent crash occurred on Saturday, October 6, 2018 at the intersection of New York State Routes 30 and 30A. A 2001 Ford Excursion limousine was traveling southwest on Route 30, carrying 17 passengers to a birthday party. According to a member of law enforcement, the driver of the limo failed to stop at the stop sign at the T intersection with Route 30A. As a result, the limo crossed through the intersection and into a parking lot on the opposite border of Route 30A. The limousine hit an unoccupied, parked SUV, which was thrown 50 feet from the collision site into a drainage ditch. The limo also struck pedestrians walking through the parking lot.
Largest loss of life in a US transportation accident in years
The driver and all 17 passengers of the limo were killed in the crash, as well as two pedestrians. The identities of the victims will remain confidential until all family members can be notified, but reports indicate that the passengers were mostly young people. According to the chairman of the National Transportation Safety Board, Robert Sumwalt, the crash was the deadliest transportation accident in the US since February of 2009, when a plane crash in Buffalo killed 50 people. Authorities are still investigating the causes of the crash, including whether the passengers were wearing safety belts, as well as whether excessive speed, mechanical issues, or substance use were issues in the crash.
Intersection has been the site of numerous similar accidents
The intersection where the crash occurred is the subject of controversy in the surrounding area. The stop sign comes at the base of a steep hill. Drivers traveling southwest on Route 30, as the limo was, are warned of the coming stop sign only 200 feet before reaching the sign, and the speed limit on the road is 50 mph. Neighbors told the media that there have been multiple incidents in the past where large vehicles were unable to come to a stop in time and traced a similar path as the limo through the intersection, ending up in residential yards. The state's department of transportation reengineered the intersection but did not comment on whether they believed the intersection needed additional work, as indicated by the recent crash.
If you or someone you love has been injured in a New York car crash, find out whether you're owed money for your accident-related costs by contacting the knowledgeable, effective, and dedicated Goshen personal injury lawyers at Dupée & Monroe for a consultation at 845-294-8900.