Victims of Predatory Local Priest Offered Second Chance at Seeking Justice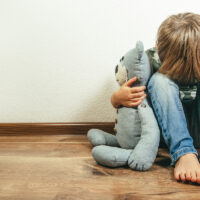 Victims of childhood abuse or molestation can be left with lifelong emotional scars and trauma. Until recently, many victims who were intimidated by their abusers into remaining silent as children had no opportunity to seek retribution. With a new change to New York's laws on the time limits to file a claim based on child molestation allegations, victims now have another chance to receive some small form of justice for the wrongs committed against them. Despite the revised law, the victims of the one-time Orange County priest Rev. George Boxelaar are running short on time to pursue a claim based on his abhorrent conduct. Learn more below about the priest's despicable acts and the expanded rights of victims in seeking damages, and contact an Orange County child sexual abuse lawyer for more information.
Background on Case
Rev. George Boxelaar was initially assigned to the Catholic parish of Our Lady of Mt. Carmel in Middletown in 1956. The priest, a native of Holland, would spend most of the next 29 years at the church, being sent by church leadership to Holland to "retire" in 1985. During his tenure at the parish and adjoining school, Boxelaar developed a reputation for touching, kissing, and groping young boys. Boxelaar would often strike during moments alone with boys in confession, sticking his hand down their pants or forcing open-mouthed kisses on the boys. Some boys reported the abuse to their parents, who complained to parish leadership about the priest's predatory behavior. Some parents were told that physical affection and kissing was customary among Europeans and that the children had simply misunderstood what had happened. Others were threatened with excommunication if they continued to pursue abuse allegations. Complaints against Boxelaar were recorded as early as 1973. Despite this fact, Boxelaar was allowed to continue in his position with the parish until 1985, when mounting attention from local prosecutors forced the church to remove Boxelaar and send him out of the country to avoid additional public scandal. Boxelaar died in Holland in 1990.
Child Sexual Abuse is Real
Child sexual abuse victims are often so overwhelmed with feelings of guilt, shame, and fear of the consequences of reporting the abuse that they remain silent until years after the abuse has occurred. This understandable fear and shame should not prevent victims from having recourse against abusers once they're old enough to recognize how they have been victimized and feel able to come forward. The New York Child Victims Act was signed into law on February 14, 2019, and offers abuse victims more time to pursue claims against abusers, as well as a second chance for victims of abuse to pursue claims that otherwise would have expired. Any civil or criminal claim comes with a statute of limitations that begins running when the alleged harm occurs and dictates how long the state or victim has to pursue a claim against the alleged perpetrator. Once the statute of limitations has passed, no claim can be filed based on the incident. Under the Child Victims Act, victims of child abuse now have a right to file a lawsuit for civil damages against abusers until they turn 55 years old. Additionally, for one year which began when the act was signed into law, any abuse victim can file a claim for damages against a childhood abuser or the institution where they operated, regardless of when the abuse occurred or the age of the victim. This law offers a chance at retribution to hundreds of child abuse victims who would otherwise never have the chance to receive public acknowledgment and justice for the nightmares they endured, including the dozens of victims of Rev. George Boxelaar. An experienced Orange County child sexual abuse lawyer can assist victims in filing a claim and seeking the justice they've been owed for decades.
Help is Available for Victims of Child Sexual Abuse
If you need help pursuing a claim for money damages for an incident of child sexual abuse, contact the professional, compassionate, and seasoned Goshen child abuse injury lawyers at Dupée & Monroe for a no-cost, confidential consultation at 845-294-8900.