Can Police Take a Blood Sample without a Warrant?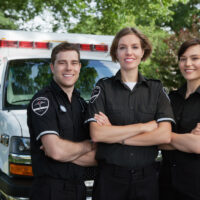 Drivers pulled over by the police on suspicion of driving while intoxicated (DWI) often do not know their rights in that situation, or what police officers are authorized to demand without first obtaining a warrant. Can the police take a blood sample? Can you refuse and, if you do, can you be arrested for refusing? Read on for federal and New York laws pertaining to warrantless blood testing, and contact an experienced Goshen criminal defense attorney if you're facing charges in the Hudson Valley.
It Is Unconstitutional to Forcibly Take Your Blood Sample Without a Warrant at DUI Stop
In 2016, the United States Supreme Court unequivocally held that any laws that make it a crime to refuse a blood test after a DWI arrest are unconstitutional. That means that whether the police have just pulled you over or have actually arrested you on suspicion of driving under the influence of alcohol or drugs, they cannot charge you with a crime for refusing a blood test.
Moreover, the Supreme Court has held that if the police wish to take a blood sample without your consent, they must first obtain a warrant. In 2013, the Court dealt with a case involving a man who had been pulled over for speeding and who appeared intoxicated. After he refused a breath test, police took him to a hospital and drew a blood sample without his consent. The Court ruled that drawing his blood without his consent or a warrant was a violation of his Fourth Amendment Rights against unreasonable search and seizure.
Notably, the Court has held that the police may demand a breath test to determine your blood alcohol content (BAC) without a warrant. The police can, moreover, arrest you and charge you with a crime for refusing a breath test.
New York's Implied Consent Laws Mean You Can Still Be Punished for Refusing a Blood Test
Even though the state cannot draw your blood without your consent or a warrant and cannot arrest you for refusing a blood test, you may still be penalized for refusing a blood test in New York. The Supreme Court has not invalidated so-called "implied consent laws," which essentially state that drivers provide their implied consent to undergo a breath or blood test if they are lawfully arrested on suspicion of DWI. Implied consent laws, like those in New York, make BAC testing a condition of the privilege of driving. You can have your license suspended or revoked for refusing BAC testing, and you can face "non-criminal" or "administrative" fines for refusing breath or blood tests. Moreover, the fact that you refused to take a BAC test can be used against you in prosecuting you for DWI.
New York's implied consent law is codified in the Vehicle & Traffic laws (VAT), section 1194. Section 1194 requires that drivers who have been pulled over or have been involved in an accident must consent to a breath test at the request of an officer. The section further provides that the police can request the DWI suspect undergo a chemical blood test and if the suspect refuses, their driver's license can be immediately revoked.
New York's guidelines for emergency medical technicians (EMTs) further illustrate the state's position. The New York Department of Health guidelines for EMTs concerning "blood draws for law enforcement" clarify that the EMT "must confirm . . . that the person is consenting to the blood draw." Moreover, the rule is explicitly permissive, meaning the EMT can refuse to assist the police officer by drawing blood. So, an EMT is only permitted to draw the suspect's blood if the suspect consents, and the EMT can choose not to do so.
For knowledgeable and dedicated assistance with your New York criminal case, contact the seasoned Goshen criminal defense attorneys at Dupée & Monroe at 845-294-8900.