Child's Wrongful Death in Orange County Car Accident May Lead to New Law on Drugged Driving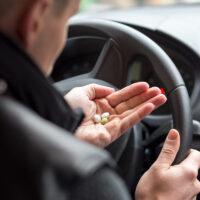 The 2009 death of three-year-old Sierra Gore was an inestimable tragedy, but perhaps this fatality may raise awareness of the dangers of drugged driving and even provide law enforcement with more tools to identify drugged drivers and hold them accountable when their reckless driving ends in a traffic accident which causes the death of another.
Three-year-old Sierra was riding unbelted in the front seat of a car driven by her mother, Kim Gore of the hamlet of Cuddebackville. The pair were driving along Route 209 in Deerpark and weaving all over the road when Kim, high on cocaine, crashed the vehicle into an embankment. Little Sierra died from injuries sustained in the accident.
At trial, Kim Gore denied that substance abuse was a factor in the crash and blamed the incident on another driver. Gore was sentenced on July 16, 2010 to serve between 8 1/3 and 25 years in prison for vehicular homicide. She is also concurrently serving a sentence of 5 to 15 years for manslaughter. Although Gore appealed her conviction, in a recent press release the Orange County District Attorney announced that Gore's conviction was upheld on May 14, 2014 by the Appellate Division of the Supreme Court of New York.
Drugged Driving Exhibit Features Sierra Gore Incident
The life and death of Sierra Gore are featured in a new exhibit, First the Crash, Then the Impact: Cocaine, sponsored by the Lewis Henry Morgan Institute (LHMI) and Orange County Stop-DWI. The exhibit is currently on display in Albany.
"Sierra's Law" Aimed at Holding Drugged Drivers Accountable
Sierra's father, David Gore, has been promoting the adoption of "Sierra's Law," a new law aimed at drugged drivers. The law would provide additional training for law enforcement officers to identify possible drugged driving and to test drivers for the presence of drugs through saliva swabs and test strips. Field sobriety tests are often administered following a crash that involved a fatality, but failure of a field test currently only leads to a breath test for alcohol. With Sierra's Law, a field test and drug test strip could establish grounds to obtain a court order for a mandatory blood test for the presence of drugs.
Sierra's Law, introduced in the Senate as S5345 by former Senator Charles Fuschillo of Long Island, has already passed the Senate and is currently in the Assembly, where it was assigned to the Transportation Committee. That committee is also considering its own version, A8006, sponsored by Assemblywoman Aravella Simotas of Queens.
Dupée & Monroe successfully represented the Estate of Sierra Gore in a wrongful death lawsuit brought against Kim Gore.