How to Clear a Bench Warrant in New York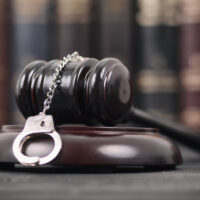 If you fail to appear at a required court date, then the judge may issue a bench warrant. Bench warrants are especially likely if your court appearance is part of an ongoing criminal matter and you are out on bail. A bench warrant authorizes the police to arrest you on sight and can lead to other consequences including a conviction for failure to appear and revocation of your bail. Bench warrants can be issued for failure to comply with other court orders, such as required child support payments, in addition to missed court dates. If you are the subject of a bench warrant, it is vital to get the matter cleared up as soon as possible to avoid spending unnecessary time in jail. Contact a dedicated New York bench warrant lawyer to help you clear your outstanding bench warrant or if you have any questions about New York criminal law.
How to determine if you are subject to a bench warrant
If you have reason to believe that you might have a bench warrant out for you (for example, if you skipped out on jury duty, failed to pay a traffic ticket, or missed a criminal court date), you should immediately check to see if there is a warrant for your arrest. You can call the appropriate county clerk office and ask them to run a search for your name, or show up in person during business hours. Your criminal defense attorney can also check for you. Knowing that you are subject to a bench warrant is the first step toward clearing it without winding up in jail.
New York's 30-day grace period
The best time to clear a bench warrant is within 30 days after the missed court date. New York courts will wait to charge you with bail jumping for 30 days after a missed court appearance. If you contact a New York failure to appear attorney promptly after your missed court date, they can help you clear your name before you are charged with the crime of jumping bail or otherwise taken into custody.
After the 30-day grace
You may still avoid jail time even if you move to clear your bench warrant after the grace period. Voluntarily turning yourself in is often the best move, particularly if you have a good reason why you missed your court date. Your charges for failure to appear or bail jumping will be dropped if your failure to appear (on the date and for 30 days after) was "unavailable and due to circumstances beyond [your] control." Good reasons include being out of the country, being hospitalized, dealing with a death in the family, and already being in jail in another locale, among others. A seasoned New York criminal defense attorney can help you put forth your strongest defense and avoid the ire of the judge. Even without a perfect excuse, a court may be willing to drop the extra charges if you voluntarily surrender yourself and you have a good defense attorney in your corner fighting on your behalf. Talk it over with a knowledgeable bench warrant lawyer as soon as possible to determine your best course of action.
Goshen Bench Warrant Lawyers Serving Orange County and the Hudson Valley
If you are subject to a bench warrant in New York or otherwise facing criminal charges, contact a skilled attorney to fight for you by contacting the talented and compassionate Goshen bench warrant defense lawyers Dupée & Monroe at 845-294-8900.