Dupée & Monroe Wins Dismissal of Serious Criminal Charges for Client in Bedford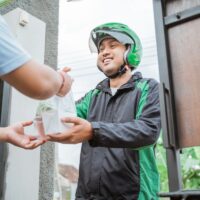 The criminal defense legal team at Dupée & Monroe recently received a court decision dismissing the criminal charges that had been levied against our client. Our client had been facing severe consequences should he have been convicted of the alleged offense. We are greatly pleased that our diligent efforts resulted in this excellent result for our client. Read on to learn more about this case and the judge's ruling. If you are facing criminal charges in the Hudson Valley, reach out to Dupée & Monroe, P.C., in Goshen to discuss your case with an experienced and successful New York criminal defense lawyer.
Man Charged With "Public Exposure" While in the Doorway of His Own Home
Our client was charged with violating New York Penal Law section 245.01, Exposure of Person. Specifically, he was accused of exposing himself to an Uber Eats driver in the doorway of his home in the Town of Bedford in Westchester County. The facts alleged in the supporting deposition of the complainant – that the offense occurred while the defendant was in the doorway of his home – provided the key to our motion seeking dismissal of the case.
Penal Law 245.01 specifically states that "A person is guilty of exposure if he appears in a public place in such a manner that the private or intimate parts of his body are unclothed or exposed." In our motion to dismiss, we pointed out that the complaint did not sufficiently allege that the defendant was in a public place when the incident supposedly occurred.
The court hearing this case, the Town Justice Court for the Town of Bedford, agreed with our legal argument that the papers filed by the prosecution failed to establish that the alleged offense occurred in a public place. While the court did not definitively rule whether the threshold of one's home is a public or private place, the judge did agree that the deposition filed in support of the complaint failed to establish the "public place" element of 245.01, rendering the information and its supporting deposition defective. These grounds were sufficient to get the case dismissed by the court.
Exposure of a Person under Penal Law 245.01 is a "violation." A violation is defined in New York Penal Law as an offense, other than a traffic infraction, for which a sentence to a term or imprisonment in excess of fifteen days cannot be imposed. In other words, our client was facing a possible sentence of up to fifteen days in jail as well as fines, community service, and the ignominy of being found guilty of this offense.
Arrested in the Hudson Valley? Call Dupée & Monroe Today
Our criminal defense legal practice at Dupée & Monroe, P.C., includes the defense of clients across the spectrum of New York penal law, including infractions, violations, misdemeanors and serious felonies, from DWI/DWAI and shoplifting to drug trafficking, sex crimes, assault, murder, and more. If you need smart, aggressive and effective defense of criminal charges in New York's Hudson Valley, call Dupée & Monroe in Goshen at 845-294-8900.