Do Witness Statements Matter in Personal Injury Cases?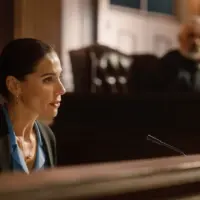 If you were hurt in a car crash caused by a negligent driver, if you slipped and fell on someone else's property, or if you were hurt by a defective consumer product, you have the right to hold the responsible parties liable for your injuries. In order to do so, however, you'll need to have proof. You'll need proof that the accident occurred, that you were hurt, and that the person you're suing is the one to blame.
One important piece of evidence for your personal injury claim is witness statements. Continue reading to learn how witness statements can support your case, and if you were hurt because of someone else's negligence in New York, call the seasoned NY personal injury attorneys at Dupée & Monroe in Goshen for advice and representation.
What Is a Witness Statement?
A witness statement is a personal account of an incident presented by a person who was present at the scene of the accident but not otherwise involved in the event. They'll provide an account of what they saw, heard, or otherwise observed. You might obtain a statement from another driver or a pedestrian after a car accident, from another customer at the store where you suffered a slip and fall, or from any other person who was an eyewitness to the incident that caused you harm.
You and your attorney can obtain a statement from the witness during the investigation and claims process. You can then use the statement at other stages of the litigation.
A Witness Statement Is Strong Evidence of What Happened
Witness statements are a key piece of evidence in proving what exactly happened in the accident that caused your injury. Did the other driver run a red light? Were they swerving erratically? How long was a spill on the ground in the store, and was there a warning sign? Were you using a consumer product appropriately when it malfunctioned? Eyewitness testimony can go to support your arguments on any of these points.
Witness statements are important at all stages of the claims process, from investigation to negotiation and even trial. Most negligence claims get settled, and a witness statement that directly proves the defendant's negligent behavior caused you harm will go a long way in supporting your side in the settlement negotiations. If defendants and their insurance providers know you have an eyewitness whose testimony supports your claims, they'll be much more likely to offer a reasonable settlement that fully compensates you for your injuries.
A Witness Statement Can Help Clarify Testimony
Cases can take months or even years before proceeding to trial, should settlement talks fail. During that time, witnesses can become fuzzy on the details–what exactly did they see, hear, or smell on that day, months ago?
If you obtain a witness statement shortly after the incident, you and the court can use that statement to help your witness remember what occurred. That statement can support their testimony during a deposition or at trial. It's important to get their statement in writing early in the process before the memory of the incident fades or becomes muddied with whatever they hear after the fact.
A Witness Statement Can Protect You if a Witness Changes Their Story
If you progress all the way to deposition or trial, witnesses may be called to testify. If the defense calls an eyewitness to testify against you, your attorney will have a copy of their earlier statement. If the witness has changed their story from what they initially said, your attorney can point out the inconsistencies between their original statement and their current testimony. Inconsistencies undermine the credibility of the witness, and often whatever they said first–soon after the accident when the details were fresh–is given more weight in a trial.
Witness Statements Are One Piece of the Puzzle
Witness statements are important, but they are only one piece of evidence. You'll need to gather plenty of other evidence, with help from your personal injury attorney, to support your case. In a car accident case, for example, you'll want to collect police reports, traffic camera footage, medical records, medical bills, cell phone data, dash cam footage, and any other evidence that goes to prove what happened or how badly you were hurt.
A witness statement alone might not be enough to prove your case, but it can be extremely powerful evidence nonetheless. Your seasoned personal injury attorney can work with you to gather the strongest evidence for your case.
If you need help getting medical treatment and compensation for the harm you suffered after a serious accident, or if you are pursuing a negligence-based claim in New York, contact the skilled, diligent Goshen personal injury lawyers of Dupée & Monroe for a free consultation by calling 845-294-8900.