Driver Responsibility Assessments: What Are They and When Do You Owe Them?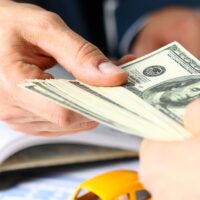 We've talked before about the point system for driving violations in New York. The system is designed to punish drivers who accrue driving violations to discourage illegal driving conduct. Some drivers may find that they've been told they owe a "driver responsibility assessment." Below, we explain what is a driver responsibility assessment, when New York drivers might owe such an assessment, and what happens if a driver fails to pay. Call an experienced New York criminal defense attorney if you are facing New York driving offense charges.
What is a Driver Responsibility Assessment?
The government enjoys using five words when one would do, especially when it comes to collecting money from citizens. The driver responsibility assessment is actually just a fee that drivers in New York owe under certain circumstances, typically after accruing enough points on their driving record within a set period. Failure to pay the fee can lead to significant consequences, including loss of driving privileges.
Under New York's driving regulations, drivers will owe an assessment fee to the New York DMV under the following circumstances:
The driver accrues six or more points on their driving record within 18 months
The driver is convicted of a traffic-related alcohol or drug offense
The driver refuses to take a chemical blood test for alcohol after being pulled over
How Much is the Fee?
The actual amount of the driver responsibility assessment varies depending upon the nature of the driver's offense. As of November 2004, the assessment amounts are as follows:
For conviction of a drug or alcohol driving offense: $250 per year for three years, totaling $750.
For refusal to take a chemical BAC test: $250 per year for three years, totaling $750.
For accrual of six points on the driver's record: $100 per year for three years, totaling $300.

If the driver accrues more than six points within 18 months, they must pay an additional $25 per point, per year, for three years. That means that the driver will owe a total of $75 for each additional point.
What if I Don't Pay the Driver Responsibility Assessment?
The full amount of the assessment might not be due at the first due date; drivers can choose to pay the penalty over a three-year period. Drivers can also choose to pay the whole assessment up-front as a lump sum. However, drivers must pay at least the minimum amount at the relevant due date. Drivers who fail to pay the minimum when the payment is required risk having their driving privileges suspended. Note that your driving privileges can also be suspended if your points reach a certain total within a short enough span of time.
Call Today to Start Building Your Case Against Hudson Valley Driving Offense Charges
If you are wrongfully assigned a driver responsibility assessment, if you've had your driver's license suspended, or if you've been arrested on charges in New York, call Dupée & Monroe, P.C., to get help from a seasoned New York criminal defense lawyer. From our offices in Goshen, we represent clients charged with all manner of criminal offenses in Orange County and throughout the Hudson Valley.