Drunk Driving Accidents Still a Major Problem in New York 2019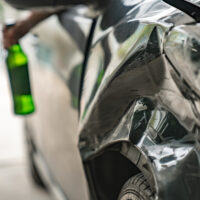 A Newburgh woman was recently arrested after she crashed into another car during a police chase. Police allege she was driving while drunk. The incident is one of thousands of drunk driving accidents that occur in New York each year, despite significant police efforts to curb the behavior. Read on for more about the drunk driving epidemic in New York, and if you have been injured by a drunk or drugged driver in Goshen, the Hudson Valley, or New York City, contact our dedicated personal injury lawyers.
Alcohol-Impaired Woman Leads Cops on a Chase Ending in a Crash
According to police, a 23-year-old Newburgh woman was under the influence of alcohol when she drove away from a non-violent domestic incident earlier this month. At 5:23 a.m., officers responded to a reported domestic dispute on Benkard Avenue. After officers determined no crime had been committed, the woman became angry, got into a car, and started the ignition. Because she appeared intoxicated, police tried to stop her, but she drove off anyway. Several officers had to jump out of the way of the departing vehicle. They pursued her in a car chase that ended on Route 9W when she rear-ended another car. The accident occurred in Cornwall, just south of the Cornwall campus of St. Luke's Cornwall Hospital. Both she and the other driver were treated at the hospital.
The woman was charged with felony assault and reckless endangerment as well as misdemeanor reckless endangerment and driving while impaired by alcohol. Police also issued her a ticket for driving without a license.
New York Still Sees Thousands of Drunk Drivers, Drunk Driving Accidents, and Drunk Driving Deaths
The Newburgh woman is far from alone in driving under the influence of alcohol this winter. New York State Police undertook a serious crackdown on drunk and drugged driving over the Christmas and New Year's holiday as part of their annual efforts to reduce the dangers of holiday drunk driving. Just over the December 13, 2017 through January 1, 2018 period, they arrested 783 people statewide for impaired driving. Police also issued 48,877 tickets and investigated 643 personal injury crashes, including eight fatalities, during the same time period.
These crackdowns on drunk driving in the state of New York have had some effect, but impaired driving remains a pervasive and dangerous problem on New York roadways. According to data from the New York State Governor's Traffic Safety Committee (GTSC), there were 5,618 people injured in drunk driving accidents in New York State in 2016. There were 304 drunk driving fatalities in New York the same year. While those numbers are down from 6,254 injuries and 343 deaths in 2012, the problem yet remains. Drunk drivers create a serious hazard for other motorists and pedestrians on New York roadways, and they should be held accountable for any deaths or injuries they cause.
If you or someone you love has been injured in a drunk driving accident in New York, find out whether you're owed money for your accident-related costs by contacting the passionate, seasoned, and dedicated Goshen and Manhattan personal injury lawyers Dupée & Monroe for a free consultation at 845-294-8900.