Dupée & Monroe Get Justice for Sexual Abuse Victims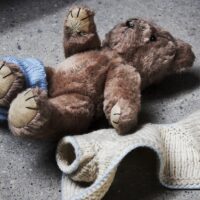 Dupée & Monroe was honored to help two victims of child abuse find justice against their abuser. Our firm took the case of two young women who were abused as children and helped them pursue claims under New York's Child Victims Act. The trial court recently granted summary judgment in favor of our clients on the issue of liability, leaving only the question of how much they will recover in damages as compensation for the horrible conduct they endured. Below, we discuss the case and the court's decision. If you suffered abuse as a child, or if you know someone who was a victim of child sexual abuse, call our New York sexual abuse victim attorneys to find out how you can seek justice for the devastation you have suffered.
NYPD Lieutenant Held Accountable for Sexually Abusing Children
Our clients are two young women who were repeatedly sexually abused by their maternal uncle starting at age 12. They were subjected to abusive conduct for over a decade. The defendant's conduct continued until on or around 2013 and 2016 toward each young woman, respectively. The defendant used his position of trust as a family member and his prestige as a New York City Police Lieutenant to sexually abuse the children. In 2017, he was arrested and in 2018 he pleaded guilty to two counts of Rape in the First Degree. He was sentenced to 18 years in prison and will register as a sex offender for life once he gets out.
We helped our clients pursue civil claims against their abuser under the Child Victims Act (CVA). The CVA allows survivors of sexual abuse to file civil claims for damages until they are 55 years old, replacing the previous statute of limitations which required victims to file between one and five years after they turned eighteen. The complaint here sought compensatory and punitive damage based on the abuse.
On behalf of the plaintiffs, we filed a motion for summary judgment on the issue of liability. The trial court granted our clients' motion, finding our argument persuasive that his criminal conviction established his civil liability and barred him from re-litigating the issue of liability. The facts included in the defendant's admissions in the criminal case established his liability for assault and battery as a matter of law.
With the court's order in place, liability is now established as a matter of law, and the case will continue to determine the appropriate amount of damages. While nothing can repair the damage done by the defendant's horrendous conduct, we are proud to help our clients find some measure of justice in holding the abuser accountable for his actions.
Compassionate and Zealous New York Criminal Victim Attorneys
If you or a loved one have been the victim of rape, sexual abuse, or other violent crime in Orange County or surrounding areas, the attorneys at Dupée & Monroe, P.C. in Goshen will work to force those responsible to compensate you for their criminal acts or for allowing you to be victimized. Call 845-294-8900 to speak with an attorney.