Dupée & Monroe Gets Felony DWI Charges Dismissed for Client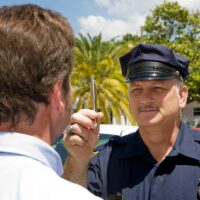 New York criminal defense law firm Dupée & Monroe recently secured a striking victory for one of our clients, who was charged with felony Driving While Intoxicated (DWI). If convicted, our client might have faced years in prison. In prosecuting the case, the government disregarded our client's legal rights. Defense lawyer and founding partner James E. Monroe sought to protect our client's right to a speedy and fair trial. Dupée & Monroe is proud to announce that, upon our motion, the criminal court agreed to dismiss the charges. Continue reading to learn about the case and how we secured a victory for our client. If you've been arrested for DWI or DWAI, or if you face other criminal charges in New York, call our diligent and successful New York DWI/DWAI attorney for advice and representation.
Dupée & Monroe Convinces Prosecution & Court to Drop Case on Speedy Trial Grounds
Our client was arrested for felony DWI. The charges were filed on June 5, 2021. On June 8, 2022, over a year later, we filed our motion to dismiss based on a violation of our client's right to a speedy trial. During that year, the government failed to file a Certificate of Readiness for Trial, or even present the felony complaint to a Grand Jury. The prosecution's failure to act within a reasonable period of time left our client sitting in limbo, waiting to defend himself at a trial that would seemingly never come.
New York law requires state prosecutors to move forward with a criminal proceeding within a reasonable time. Specifically, CPL § 30.30(a) requires the prosecution to be ready for trial within "six months of the commencement of a criminal action" involving at least one felony charge. Per section 30.30, the court must grant a motion to dismiss when the people have failed to certify their readiness for trial within the relevant period and without an appropriate justification. Here, no justification could save their unreasonable delay.
Our motion accounted for time excluded from the speedy trial calculation. Section 30.30 excludes reasonable delays caused by events that legally justify the government's inaction, such as the unavailability of the defendant, consideration of pretrial motions, consent of the defendant to delay, and other situations. Based on proper adjournments and other events, we allowed for two months in 2021 and one month in 2022 which should not have counted toward the government's speedy trial obligation. Even with these concessions, the government still failed to prepare itself for trial for more than nine months.
The government opposed our motion, arguing that the clock should not have even started until after the defendant's Pringle hearing–a hearing at which a DWI defendant contests their license suspension or revocation. The government's opposition calculated they still had six days to present the felony charges to a Grand Jury.
Shortly thereafter, the prosecutors revisited their arguments and calculations internally, coming to the conclusion that they had, in fact, failed to adhere to their statutory duties. Realizing that they failed to bring charges within the time mandated by law and that pressing the case would constitute a violation of our client's rights, the prosecution withdrew its opposition.
Ultimately, the court granted our motion and dismissed the felony DWI charges. We could not be more thrilled for our client. Our society depends on the protection of individual rights, especially the rights of the accused. When the government disregards those rights, it should be held accountable. In this matter, justice was truly served.
If you are facing DWI or other criminal charges in or around the Hudson Valley, including Ulster, Orange, or Goshen, contact the zealous criminal defense lawyers at Dupée & Monroe, P.C. for a consultation on your case.