Dupée & Monroe Gets Justice for Child Abuse Survivor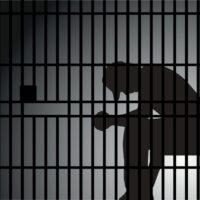 The child abuse legal team at Dupée & Monroe, P.C., is proud to announce that our firm just secured a huge victory on behalf of a minor client who had been subjected to physical and sexual abuse. Our client, JD, on behalf of her daughter KD, filed a personal injury lawsuit against KD's grandfather based on years of abuse over her entire childhood. Attorneys at Dupée & Monroe were able to help KD and JD get the compensation they deserve in light of the terrible acts committed by the defendant.
Grandfather abused grandchild for years before finally getting caught
The case is a difficult one to describe and to process. From the time she was age six, our client, KD, suffered from physical and sexual abuse at the hands of her maternal step-grandfather. Her mother, JD, a single working parent, often left KD in the care of the KD's grandmother during summer and other school recesses. KD's grandmother lived with her husband, the defendant. The abuse continued for years, while KD was too afraid to speak out against her grandfather.
Finally, at age 14, KD disclosed the abuse to her mother, JD. They called the police and Child Protective Services. With the help of KD, the police obtained a taped confession from the abusive grandfather. He was arrested, convicted, and sentenced to serve eight years in prison.
Dupée & Monroe helped child and mother bring personal injury claims against abuser
KD's mother, on behalf of and together with KD, retained Dupée & Monroe to bring personal injury claims against the defendant grandfather. They sought compensation for the severe emotional distress and physical pain caused by the defendant's years of abusive conduct.
The plaintiffs' case utilized the opinions of psychological experts who diagnosed KD with post-traumatic stress disorder (PTSD) caused by years of abuse. The experts found KD and her mother to be credible and that they were in no way exaggerating the mistreatment or the emotional impact. The judge, in turn, also found the plaintiffs' testimony about the abuse and its effects credible. The judge found that KD suffered clear psychological injury as a result of the abuse.
The court emphasized the damage that years of abuse is likely to have on a victim. The harm lasts for years after the abuse is suffered. KD will likely suffer from PTSD, anxiety, and other issues for a long time, and will likely continue psychological counseling for much of her life. For those reasons, determining an appropriate financial award to compensate the victim can be difficult. In this case, the court ordered the defendant to pay KD $1.5 million in damages for past trauma suffered and another $2 million for anticipated future damages.
While the monetary award cannot truly compensate KD or her mother for the atrocities committed by the defendant, the victory provides at least some measure of justice. We at Dupée & Monroe are proud to have had the opportunity to help our clients obtain some amount of comfort and security in light of the harm they have suffered.
Speak With a Knowledgeable and Understanding New York Child Abuse Lawyer
If you were the victim of sexual abuse as a child, or you have a loved one who was abused, you can take action now to hold the responsible parties liable for their actions. For help with a claim in New York and the Hudson Valley, call Dupée & Monroe in Goshen for a no-cost, confidential consultation with dedicated, compassionate, and effective New York personal injury attorneys.