First Class of Participants in Local Veterans' Drug Court Graduates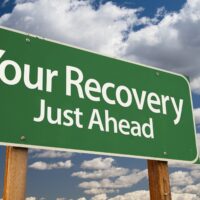 New programs at both the Newburgh and Middletown courthouses are geared toward assisting military veterans who have developed substance problems after returning from duty overseas.
The Drug Court offered at the Middletown City Court has been in existence for a decade, offering qualifying drug offenders a chance at rehabilitation as an alternative to criminal prosecution. The District Attorney's office created a veterans' track for their Drug Court program, offering additional support in the form of mentorship and mental health treatment to veterans as they go through a substance abuse recovery program after an arrest. Similarly, the Newburgh Drug Court operates a veterans' track, which has had a 100% success rate in preventing recidivism among the veterans who have participated in the two sessions so far completed.
While regular drug court offers treatment for substance abuse problems to participants, the veterans' tracks also evaluate the mental health of participants. Many veterans return home unknowingly suffering from symptoms of Post-Traumatic Stress Disorder (PTSD), and end up medicating these symptoms through the use of alcohol and drugs. The veterans' tracks of the local drug courts offer support groups to participants, as well as detox treatment at the Montrose Veterans Administration hospital, when necessary. Participants will also be evaluated for PTSD or other mental health issues requiring treatment alongside the substance problems. Franklin Williams, a former member of the Marine Corps who served during the Persian Gulf war, had been arrested for driving under the influence and was enrolled in the veterans' track. While going through detox at the VA hospital, he was diagnosed with PTSD. "I never heard of PTSD," he said. "I wasn't really familiar with what it was." Williams has recently successfully completed the program, and hopes to one day become one of the mentors working with other struggling veterans.
"It's nice to see people who've stumbled get back on their feet and move on with their lives, and that's really what this program is about," said Newburgh City Court Judge E. Loren Williams. "I mean, the entire premise would be, 'Am I my brother's keeper'; we help out the people in our community to make our community a better place and that's what we do here."
If you or someone you love is facing charges for an alcohol or drug-related offense in the Hudson Valley, seek help from the compassionate and dedicated Goshen criminal defense attorneys at Dupée & Monroe, at 845-294-8900.