Goshen Car Crash Takes the Life of Local High School Senior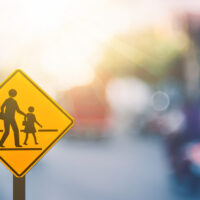 Earlier this month, Goshen High School senior Lance T. Golubinski was killed when the car he was driving left the road and slammed into a tree at the corner of Gate Schoolhouse Road and Laura Lane. It is not known what caused the crash, although police seem to have ruled out weather conditions as a factor or the use of any drugs or alcohol. It is believed that speed may have been a factor in the accident.
In a fatal single-car collision where the driver was the only occupant of the vehicle and there are no witnesses, it is difficult and sometimes impossible to definitively determine the cause of the crash. Typically, when a car leaves the road and crashes into another object, such as a tree, wall or fence, the driver is considered to have been negligent, but this is not always the case. There could be any number of factors that are beyond the driver's control, such as a medical emergency to the driver, an animal dashing into the road, or some mechanical defect or failure in the automobile, such as a loss of steering or braking or a stuck accelerator. Road defects and road hazards also sometimes cause single-car collisions, although these factors can generally be determined through accident investigation and reconstruction.
Lance Golubinski was a star student athlete with a record of more than 100 wins in varsity wrestling matches. He had already been accepted into seven colleges and was only a couple of months away from his high school graduation when he was tragically killed. Our hearts go out to the friends and family of Lance Golubinski, who by all accounts was an all-around good person who will be greatly missed. We have learned that a scholarship fund has been set up in his name, and memorial donations can be made to the Lance Golubinski Scholarship Fund c/o Chase, Attn: Branch Manager, 252 Main Street, Goshen, NY 10924.