How to Know You Have a Warrant Out on You in NY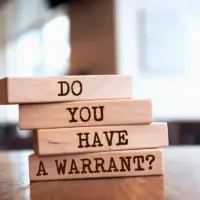 If there's a warrant out for our arrest, a simple traffic stop could suddenly land you in jail. If you have any reason to believe you might be subject to a warrant, it's important to find out for sure. Continue reading to learn what to do if you suspect you may be subject to a warrant in New York. For help responding to a bench warrant, or with any other criminal defense matters in New York City or the Hudson Valley, call a New York criminal defense lawyer for advice and representation today.
What Is an Arrest Warrant?
An arrest warrant is a legal document issued by a court that grants law enforcement the power to arrest or detain a person. If you have a warrant out on you, it means the police might be looking for you, or at least that they can arrest you should they encounter you. You might get pulled over on a traffic stop, for example, only for the police to discover there's an outstanding warrant for your arrest; suddenly a speeding ticket can turn into jail time.
You might have a warrant out on you for any number of reasons. It's very possible to have a warrant and not even realize it. You may not have gotten that parking ticket, you may have been unaware of a pending court date, or you may simply have forgotten about some legal obligation. It's important to act quickly if you have reason to suspect you may be subject to a warrant. If you missed a court appearance, ignored a traffic ticket, or have any other reason to suspect you may be subject to a warrant, it's vital that you find out and resolve the matter on your own terms.
Find Out if You Have an Active Warrant
If you suspect that you may have a warrant out for your arrest in New York, there are a few ways you can find out for sure.
First of all, you can run a search through the New York State Division of Criminal Justice Services (DCJS) database. The DCJS maintains a database of warrants issued by courts across the state. You can run a search for your name in their database to see if you have a warrant to address.
You can also visit the local police department or sheriff's office to find out if you have a warrant. You can call ahead of time, or call your county's court system and ask them to check for an outstanding warrant. In New York City, you can call the Criminal Court's information line or the office of arrest.
You can also visit the courthouse that you believe may have issued the warrant. The courthouse should have a record of all outstanding warrants. Many county courts are a bit behind the times and do not have an easily searchable database. You should be ready to provide your identifying information, including your name, birthdate, and other information.
Dealing With a Warrant
If you discover that you have a warrant out for your arrest, or you suspect you might, it's vital to call a seasoned criminal defense lawyer as soon as possible. Your lawyer can advise you on what to do next, including arranging for you to appear in court to clear the warrant and/or turn yourself in. Taking accountability for your warrant and showing up in court goes a long way in encouraging the court to reduce or drop any charges relating to your failure to appear.
Dedicated Advice and Representation for Your Hudson Valley Criminal Case
If you have been arrested or charged with a misdemeanor or felony in New York, call Dupée & Monroe, P.C., to get help from a professional criminal defense lawyer. From our offices in Goshen, we represent clients charged with all manner of criminal offenses in Orange County and throughout the Hudson Valley.