Motor Vehicle Accidents a Major Cause of Child Fatalities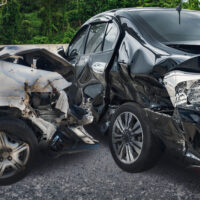 New York roads can be a dangerous place not just for drivers, but for their passengers, as well. Recently-released research reveals the extent of fatalities among children involved in motor vehicle accidents, as well as the unwitting role that many parents and guardians are playing in allowing these fatalities to happen.
Car accidents are one of the leading causes of death among children between the ages of 3 and 13. The Journal of Pediatrics recently published a study examining the factors most often involved in fatal car accidents involving children. A team of researchers analyzed data gathered in the Fatality Analysis Reporting System regarding 18,000 fatal accidents involving children that occurred in the US between 2010 and 2014. In 16% of these accidents, one of the fatalities was a child. The researchers looked at factors such as the type of vehicles involved, whether the accident was on rural or urban streets, the average speed of the cars on the road, and the type of restraining device used on the child, if any.
Among all fatal accidents involving a child, the researchers found that the child was not properly restrained 20% of the time. The researchers also found that, in 43% of all fatal accidents where the child was killed, that child was either not restrained at all or was placed in an improper restraint. Another 13% of child fatalities occurred when the child was seated in the front seat but shouldn't have been. According to the National Highway Traffic Safety Administration (NHTSA), car seats can reduce the chances of a child being killed in a car accident by 71%. Research also reveals that about 75% of all car seats are not installed properly by parents. 
New York law requires that children under eight be secured in some form of child restraint when riding in the car, and that children under four ride in a child safety seat. It is important to understand how to properly use your child's safety seat and to remain vigilant that the child is buckled in at all times. That said, if a well-meaning parent fails to buckle the child in properly, or if the child somehow gets free of their restraints, the child and parent may still be able to recover money damages if the child is injured in an accident caused by a negligent driver. Speak with a skilled New York personal injury attorney if you or your child have been injured in an accident.
For assistance with claims for money damages after a New York traffic accident, contact the dedicated and seasoned Goshen personal injury lawyers at Dupée & Monroe for a consultation, at 845-294-8900.