Wallkill NASCAR Driver Returns to Truck Series after Arrest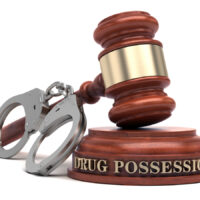 A local professional driver has been reinstated to his membership in the Gander Outdoors Truck Series after criminal charges against him were dropped. With the help of the Goshen criminal defense attorneys at Dupée & Monroe, Tyler Dippel will be able to return to his livelihood as a driver for NASCAR. Learn more about the case below, and contact Dupée & Monroe for help after an arrest in the Hudson Valley.
Vehicle search leads to arrest
Dippel, 19, of the hamlet of Wallkill, was arrested on August 18, 2019. At the time of his arrest, Dippel and a passenger were heading west on Route 17 in the Town of Wallkill. Dippel was pulled over by a New York State Trooper for allegedly "driving erratically in excess of 80 miles per hour and passing a vehicle on the shoulder," according to a spokesman for the police. The officer asked to search Dippel's vehicle, and Dippel, believing that he had nothing to hide, consented to the search. The officer found a backpack in the back that contained an amphetamine and a dextroamphetamine, which are both schedule two narcotics. Dippel was tested for intoxication, but he did not test positive for any of the drugs found in his vehicle. Nevertheless, Dippel was arrested and charged with the misdemeanor of seventh-degree criminal possession of a controlled substance.
As a driver with NASCAR in the Gander Outdoors Truck Series, these charges brought severe professional consequences for Dippel. On August 23, 2019, Dippel was subjected to an indefinite suspension for violation of NASCAR's conduct guidelines banning "actions detrimental to stock car racing." The suspension forced Dippel to miss the Gander Trucks race at Canadian Tire Motorsports Park on August 25, and it would have also led to him being shut out of a race in Las Vegas on September 13 had the suspension not been lifted.
Dupée & Monroe attorneys successfully advocate for dismissal of drug charges
Dippel sought the help of our Hudson Valley drug possession attorneys at Dupée & Monroe to fight the erroneous charges. With our help, Dippel was able to prove that he had no knowledge of the presence of the drugs in his vehicle. The drugs, issued by prescription, had been contained in his friend's backpack, which the friend had unknowingly left in Dippel's vehicle. When we presented our argument for dismissal of the drug charges along with an affidavit to the Town of Wallkill court from the owner of the backpack, the judge responded by dropping all criminal drug charges. Dippel was able to plead guilty to a traffic violation and have his NASCAR membership restored.
If you're a Hudson Valley resident facing criminal charges and need skilled help fighting for your freedom and reputation, contact the seasoned Goshen criminal defense lawyers Dupée & Monroe at 845-294-8900.