New Report Highlights Dangers Faced by New York Construction Workers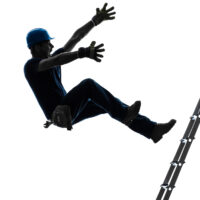 Anyone watching the news in New York is aware that construction fatalities have been on the rise across the state. While construction work inevitably involves a certain amount of risk to workers, these risks can become dangerously high when contractors or property owners ignore the laws mandating protections of worker safety in order to reduce costs. A newly-released report describes the alarming nature of the increase in construction worker deaths across the state, and decries the growing pattern of disregard for labor code protections of workers.
The report was composed by the New York Committee for Occupational Safety and Health (NYCOSH). Charlene Obernauer, the executive director of NYCOSH, noted the dire state of the New York construction industry's safety record. "We need to take action now to end the crisis of rising construction fatalities in New York. These deaths are almost always preventable and occur on non-union job sites 80% of the time." The report revealed that 49% of all New York City construction deaths are the result of falls, and that 59% of all jobsite fatalities statewide are attributable to falls. Based on inspections of construction jobsites conducted by NYCOSH across the city, over 68% were committing some kind of safety code violation. The Occupational Safety and Health Administration (OSHA) noted that, in 2015, 90% of the jobsites it inspected after a fatality occurred there had a safety violation present. This number had increased three percent from 2014. The report also warned workers of the higher risk of injury on non-union jobsites.
A new law proposed in reaction to the uptick in New York worker deaths could have an impact on reducing fatalities in New York City. Known as the Construction Safety Act, the law would require construction sites to provide greater protections for its workers in the form of guardrails and netting, in an effort to reduce the number of fall deaths across the city. Additionally, the law would require more harsh penalties for code violations, and greater education requirements for workers and site managers. One council member noted, "there is no other industry where workers die at such an alarming rate without significant preventative recourse."
If you or someone you love has been injured in a construction accident in New York, get help receiving the compensation you're owed by contacting the dedicated, effective, and trial-ready Goshen personal injury lawyers at Dupée & Monroe for a consultation, at 845-294-8900.