New York Court Upholds Permanent Driver's License Ban on "Problem Drivers" with Five Lifetime DWIs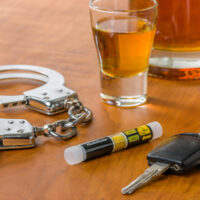 Earlier this year, the New York Supreme Court, Albany County, upheld a new Department of Motor Vehicles (DMV) regulation banning certain drivers from obtaining a driver's license after it has been suspended or revoked for a drug or alcohol-related driving offense, such as Driving While Intoxicated (DWI). Under the new rule, a person who has had five or more DWI convictions over the course of his or her lifetime may not have his or her license reinstated.
In MATTER OF CARNEY v. NYS DEPT. OF MOTOR VEHICLES, the court upheld the denial of a driver's license to an applicant with six DWIs on his record. The driver had pled guilty to a violation of Vehicle and Traffic Law section 1192[2] (DWI) and was given probation, with a six-month license revocation. When he applied for reinstatement, however, the DMV denied his application based on the new rules.
When applying for reinstatement of a license under the old regulations, the DMV would look back at the applicant's history for ten years, and any DWI convictions above three within that period would add an extra six months to the length of the suspension.
The new regulations, adopted in 2013, made two significant changes. First, the DMV now conducts a lifetime review of the driver's record and denies a license to any applicant with five or more DWIs or other applicable offenses. Second, the DMV can look back 25 years and deny a license or extend the suspension period for a certain number of DWIs or serious driving offenses within that extensive look back period.
The court in Carney held that the new regulations were constitutional and within the DMV's rulemaking powers, noting in particular that the regulations allow the commissioner to approve a license application in the case of "unusual, extenuating and compelling circumstances." While the general policy will be to deny a license under the regulations, there is hope for an applicant who can present a compelling argument for a license.
The new regulations can be found at 15 NYCRR 136.5(a)(3) and (b)(1). To see the new regulations, visit this webpage at the New York Department of State and click on the link to view the NYCRR online. From there, click on Title 15, then Chapter 1, Subchapter J, and Part 136.