Limiting Secondary Consequences of Convictions: Sealing Your New York Criminal Record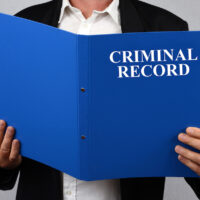 Criminal convictions are, unfortunately, the gift that keeps on giving. Well after you have paid your fines and served your time, you may still face ancillary consequences. Convictions can impact your ability to work in certain industries, obtain professional licenses, gain custody of children, and affect your immigration status, among other things. A recent administrative decision by the New York State Department of Education illustrates how a person may be adversely affected by a conviction a decade later. Read on for a discussion of the matter and how you can go about sealing criminal convictions, and contact our Goshen criminal defense attorneys if you are facing criminal charges in Orange County or the Hudson Valley.
A conviction can affect your professional licensing
A criminal conviction on your record may disqualify you from obtaining a professional license in a variety of fields. A New York appeals court recently upheld a decision to reject a petitioner's application to be a licensed psychoanalyst based on his criminal history. The petitioner was a licensed social worker beginning in 1984. The New York State Department of Education (DOE) rejected his application in December 2014 for a license as a psychoanalyst based on the following:
In 2003, he pleaded guilty to grand larceny in the third degree relating to false billings submitted to a private insurance company. He was sentenced to five years probation and ordered to pay around $4,600 in restitution.
In 2005, he pleaded guilty to two counts of grand larceny in the second degree for filing false claims with the state and federal Medicaid programs. He had falsely claimed he provided face-to-face medical treatment. He was sentenced to five years of probation, six months in jail, and ordered to pay around $274,000 in restitution. He was also stripped of his social worker's license in New York, although he was allowed to keep his Connecticut license under supervision.
When evaluating an application for a psychoanalyst license, the DOE will evaluate whether the applicant is "of good moral character." However, under New York law, the mere fact of a criminal conviction cannot be proof of lack of good moral character. To be sufficient for a rejection, the administrative agency must find either that there is a direct relationship between the offense of conviction and the specific license sought, or that the issuance of a license would present a danger to specific individuals or the public.
Here, the DOE determined that the petitioner's fraudulent billing practices were directly related to the potential responsibilities of a psychoanalyst, including "maintaining accurate patient records." The New York appellate court agreed, and the petitioner's license was denied.
Sealing criminal records
The decision is a reminder of how a criminal conviction can haunt you long after you have paid your debt to society, and even if you have been perfectly law-abiding in the meantime. One way to limit these consequences is to have your New York criminal record sealed. While New York criminal records cannot be "expunged" (erased) as in some other states, you may have the record sealed from public view. Private employers will not see your record when conducting a background check, and other members of the public will not be able to obtain your rap sheet or mug shots.
The types of cases that can be sealed include juvenile delinquencies, non-criminal "violation" offenses such as loitering or trespassing, arrests with no convictions, certain low-level drug offenses, and certain other felony and misdemeanor convictions provided that you comply with all of the court's conditions and are not subsequently arrested. A New York criminal defense attorney can aid you in determining whether some or all of your criminal record can be sealed and assist you in having the records sealed.
Law enforcement officials can still see sealed records, as can any employer for a job in which you will be required to carry a firearm. Professional licensing officials may not be able to.
Goshen DWI Defense Lawyers Serving Orange County and the Hudson Valley
If you are facing DWI charges in New York, contact a skilled attorney to fight for you by contacting the dedicated and effective Goshen DWI defense lawyers Dupée & Monroe at 845-294-8900.