New York Man Charged with Two DWIs in 24 Hours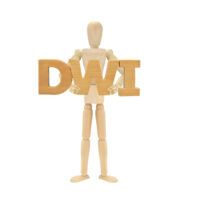 A man from nearby Sullivan County was recently arrested twice on charges of driving while intoxicated within a single 24-hour period. Cases such as this one with multiple offenses and aggravating factors can result in harsh punishments and call for the assistance of an experienced New York DWI attorney.
Multiple impaired driving arrests in close proximity
On Friday, October 20, at approximately 9pm, police saw a Dodge Caravan driving erratically along Forestburgh Road. They pulled the car over and conducted a roadside blood alcohol test on the 50-year-old Monticello man who was driving. His blood alcohol concentration was found to be .21%, which is nearly three times the legal limit for drivers. The man was charged with misdemeanor aggravated driving while intoxicated, and he was released with orders to appear in court the following week.
The following night, Monticello police again saw a Dodge Caravan driving erratically along Forestburgh Road—the same driver as the previous night's arrest. The man who had been arrested the prior evening was subjected to a chemical test of his blood alcohol level. This time, the test revealed a BAC of .27%, which is more than three times the legal limit. Again, he was charged with misdemeanor aggravated driving while intoxicated. Rather than being released, the man was arraigned and held in the Sullivan County Jail on $5,000 bail.
Aggravated DWI charges can carry long jail sentences
Charges for driving while intoxicated bring harsh penalties under normal circumstances, but when the charges include aggravating factors or are repeat offenses within a short period, these charges carry even harsher potential penalties. Whenever a driver is found to have a BAC of .18% or higher, prosecutors can charge the offense as "aggravated." A single charge of aggravated driving while intoxicated can carry a fine of up to $2,500, a jail term of up to a year, and a mandatory year-long license revocation. When a driver is charged with a second aggravated DWI within 10 years, the suspect could face up to four years in jail, a fine of up to $5,000 and a license revocation lasting at least 18 months. It is not clear how prosecutors will handle the unusual fact scenario in the case at hand, but anyone facing multiple charges of aggravated DWI should seriously consider finding skilled legal representation to ensure that their rights and freedom are protected.
If you've been arrested in the Hudson Valley on DWI charges or other criminal charges, make sure you receive a fair day in court by contacting the knowledgeable and effective New York criminal defense lawyers at Dupée & Monroe for a consultation, at 845-294-8900.