New York's New Child Victims Act Extends Statute of Limitations for Civil Claims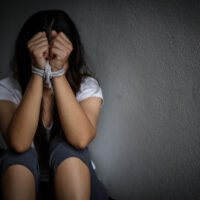 After being passed by a unanimous vote in the New York State legislature, the Child Victims Act was signed into law by Governor Cuomo no February 14. The law expands protections for people who suffered sexual abuse as a minor, allowing them to prosecute claims against their abusers in both civil and criminal court. Learn about the new Child Victims Act extending the statute of limitation protections for victims of abuse below. Contact a compassionate Hudson Valley child sexual abuse lawyer if you know of a child who has been abused in New York City or the Hudson Valley.
Extends the Statute of Limitations for Victims of Child Sexual Abuse
The primary effect of the Child Victims Act, S2440, is to extend the "statute of limitations" for bringing claims relating to sexual abuse of a minor. The statute of limitations is the timeframe within which someone must file a civil lawsuit or criminal prosecution after an alleged bad act or other triggering circumstance in order for the lawsuit or prosecution to be valid.
The Child Victims Act extends the statute of limitations for claims concerning sexual abuse of a minor. Victims of sexual abuse are now able to bring civil claims for physical, psychological, emotional, or other injury against their abusers until the victim reaches age 55. The extension applies to claims against both public and private defendants. Ordinarily, a person must file a notice of claim against a government institution within 90 days of an alleged injury in order to file a civil lawsuit. Under the Child Victims Act, the notice of claim requirement does not apply to allegations of child sexual abuse. This means that a person can file a lawsuit against a school or other public institution relating to sexual abuse until they turn 55.
The Child Victims Act also extends the period for a prosecutor to bring criminal charges against an alleged abuser. Prosecutors can now bring charges against an abuser until the alleged victim is aged 25, if the offense is a misdemeanor, or until they are aged 28, if the offense is a felony, up from age 23 for felonies under previous law.
Victims of abuse often are unable to or unwilling to articulate the fact of their abuse until they are much older due to the traumatic nature of the acts, which leads to under-prosecution of child abuse claims. The extension of time is intended to give victims the time to emotionally process having been abused and confront their accusers in the criminal justice or civil court system.
One-Year Window for Everyone to Bring Claims Now If They Could Not Previously
The Child Victims Act includes an additional provision for anyone who has a claim relating to sexual abuse as a minor but was previously unable to sue because of the statute of limitations. People who are now over 55 years old and were previously unable to sue are allowed to file a lawsuit within one year and six months of the law's effective date, which is February 14, 2019. This window offers a rare opportunity for older adults to finally seek justice for abuse that happened to them as a child.
Get Professional Legal Help Pursuing Your Claim under the Child Victims Act
If you or someone you love has been the victim of sexual abuse as a minor in New York City, Orange County or anywhere in the Hudson Valley region, contact the dedicated and compassionate child sexual abuse attorneys Dupée & Monroe, P.C. in Goshen at 845­294­8900 for immediate assistance.