New York Legalizes Recreational Marijuana, Expunges Old Convictions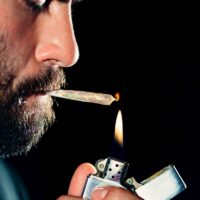 Earlier this year, New York joined the growing ranks of states fully legalizing the recreational use of marijuana. New York's scheme is a bit odd in that it legalizes recreational marijuana but has yet to establish a system for the legal sale of recreational marijuana. Regardless, the new law provides for both decriminalization and expungement of prior marijuana convictions, a monumental step toward criminal justice equality. Read on to learn about New York's marijuana legalization law. If you've been charged with a drug crime or arrested for possession or other crimes in the Hudson Valley, call a seasoned New York drug crime defense attorney for trusted advice and representation.
Adult Marijuana Possession is Now Legal in New York State
The Marijuana Regulation and Taxation Act (MRTA), effective as of March 31, 2021, legalizes the adult possession and use of cannabis for purely recreational reasons. Adults aged 21 and older can now freely possess and consume marijuana, with certain limitations. Under MRTA, adults aged 21 and older can buy and possess up to three ounces of cannabis flower and up to 24 grams (0.8 ounces) of concentrated cannabis (oils, edibles, vapes, etc.). To purchase cannabis, adults must present a valid ID proving that they are at least 21 years old to a dispensary licensed by the state.
New York adults may also soon cultivate their own pot at home. Adults will be allowed to grow up to six plants in their home for personal use (specifically, three mature plants and three immature plants), with a maximum of 12 plants per household regardless of whether there are more than two adults in the house. Notably, home cultivation must occur subject to regulations issued by the Office of Cannabis Management. Those regulations have yet to be issued, so home cultivation is not technically allowed just yet.
MRTA does not allow for consumption in all locations. Consumption is permitted at home or at state-licensed on-site locations (which have yet to be established). Smoking marijuana is prohibited wherever tobacco smoking is prohibited. Landlords, property owners, hotel owners, and rental companies are free to prohibit marijuana smoking on their premises.
Possession of greater than the limited amount of marijuana remains illegal, as does possession, use, and purchase by persons under age 21. The sale of marijuana to juveniles is a criminal offense. Driving while under the influence of cannabis remains illegal. Moreover, traveling across state lines with marijuana remains illegal.
MRTA Expunges Marijuana Convictions
One of the most progressive and celebrated aspects of New York's marijuana legalization scheme is the treatment of prior marijuana convictions. MRTA established an automatic process for expunging many cannabis-related convictions, for both past and current offenses. Expungement may take some time, especially for decades-old convictions or those that are borderline for expungement under the new law, but MRTA generally provides an excellent pathway toward a clear criminal record for minor cannabis offenders.
Expungement is meant to be automatic, so people with convictions should not have to take steps to make their convictions disappear, but making sure the administrative process actually follows through may require some leg work. A seasoned New York criminal defense attorney can help you ensure your record is clear.
You Can Smoke but You Can't Sell Until it's Properly Regulated
The new law both legalized the adult use and possession of marijuana and provided a framework for legal marijuana sales. The sale of cannabis and cannabis products is, however, subject to regulations implementing a cannabis sale regime. Individuals and businesses are not suddenly free to sell marijuana alongside beers at the bar. The sale of marijuana must be accomplished through proper licensing and regulation. Unfortunately, the actual regulatory scheme for legal marijuana sales has yet to be developed and implemented.
The situation leaves New York residents in an odd situation. It's legal to possess and to consume marijuana for recreational use, but there's no way to legally purchase marijuana. If you happen to find a marijuana plant growing on the side of the road, you're free to pick it up and smoke it. But no retail cannabis shops yet exist, and any "grey market" sales are still very much illegal. Existing medical cannabis producers can continue to cultivate and sell.
Help Fighting Hudson Valley Marijuana or Drug Charges
If you have been arrested for a drug offense or charged with another crime in New York, call Dupée & Monroe, P.C., to get help from a dedicated marijuana offense and drug defense lawyer. From our offices in Goshen, we represent clients charged with all manner of criminal offenses in Orange County and throughout the Hudson Valley.