New York's Zero Tolerance Law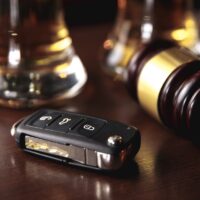 Typically, drivers in the State of New York are at risk of being arrested for Driving While Intoxicated (DWI) if they are at the wheel with a blood alcohol content (BAC) of 0.08 or higher. A driver may be arrested for DWAI, or Driving While Ability Impaired, if they have a BAC of between 0.05 and 0.07 or present other signs of impairment by drugs or alcohol while driving. DWAIs for alcohol carry lower penalties than DWIs, at least for a first offense. These definitions, however, apply to adult drivers. Drivers under the age of 21 face much stricter rules about alcohol consumption while driving. To learn about New York's Zero Tolerance Law for drunk driving, read on. If you've been arrested for DWI, DWAI, or under the Zero Tolerance Law in the Hudson Valley, call a dedicated New York DWI defense attorney for trusted advice and representation.
What is the Zero Tolerance Law?
The Zero Tolerance Law is New York's underage drunk driving law. The law prohibits drivers under the age of 21 from getting behind the wheel if they have even a little alcohol in their system. The "Zero Tolerance" is a bit of a misnomer because, in actuality, the BAC limit for minors is 0.02 as opposed to 0.00. Minors who have a BAC of less than 0.02 and do not otherwise exhibit signs of impairment while driving may escape arrest and charges.
How Are Minors Prosecuted for Zero Tolerance Violations?
Minors who violate the Zero Tolerance Law and drive with a BAC of between 0.02 and 0.05 face sanctions but, at least for a first offense, do not face actual criminal prosecution. Instead, the minor will be referred to the Department of Motor Vehicles (DMV) to determine whether their license would be suspended. They will be provided with a notice to appear before an administrative law judge (ALJ) of the DMV, as opposed to a criminal or juvenile court.
At the hearing, the police must demonstrate that the minor was pulled over as part of a lawful vehicle stop, that the minor was driving the vehicle, that they were under the age of 21 at the time of the offense, that the BAC test was properly administered with an appropriately-calibrated device, and that either the minor had a BAC of at least 0.02 or refused to take the breath test. The minor can also present their own defense and testify if they so choose.
What Are the Penalties for a Zero Tolerance Violation?
If the ALJ determines that the minor violated the Zero Tolerance law, then the judge will take the driver's license away for six months. If the underaged driver refused the breath test, then their license will be suspended for at least a year. The driver will face civil monetary penalties and possible additional DMV fees to have their license later reinstated. Drivers who participate in the "Impaired Driver Program" can obtain a conditional license to drive to and from work and school.
Multiple offenses lead to longer revocation periods; a second offense will carry either a one-year suspension or suspension until the driver turns 21, whichever is longer.
What if the Minor Has a Higher BAC?
Underage drivers who blow a BAC of between 0.05 and 0.08 can be charged with either a Zero Tolerance violation, a DWAI, or a DWI. If the driver has a BAC of 0.08 or higher, the underage driver will be charged with a standard DWI. A minor charged with a standard DWI will face criminal charges and need to appear in criminal court, and can face the same penalties that drivers over the age of 21 would face for a DWI (except with a more lengthy license suspension or revocation).
Get Help Fighting a Hudson Valley DWI Charges
If you have been arrested for DWI or charged with another crime in New York, call Dupée & Monroe, P.C., to get help from a savvy DWI/DWAI defense lawyer. From our offices in Goshen, we represent clients charged with all manner of criminal offenses in Orange County and throughout the Hudson Valley.