NYCHA Tops List of Worst Landlords in New York City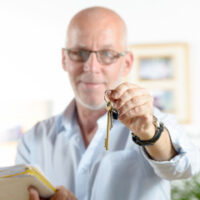 Letitia James, soon to be New York State's Attorney General, has placed the New York City Housing Authority at the top of her annual "Landlord Watchlist." The list is generally reserved for private landlords who flaunt safety, repair, and other housing laws to the detriment of their tenants. James included NYCHA for the first time in 2018, as a reward for its utterly negligent maintenance of the more than 174,000 units within its control. Read on for details on the Watchlist and NYCHA's failings as one of the worst landlords. If you have been injured by the negligence of your landlord or otherwise by the improper maintenance of a premises in Goshen, the Hudson Valley or New York City, contact our dedicated personal injury lawyers.
The Watchlist Counts the Worst Landlords
Letitia James' "Public Advocates Landlord Watchlist" tallies the worst of NYC landlords based on the number of existing housing code violations and open work orders for properties under the landlord's management. NYCHA topped the list due to its whopping 240,120 outstanding work orders as of October 2018. These open orders amount to more than $25 billion in necessary repairs. NYCHA properties Red Hook East, Red Hook West, Albany Houses, and Sedgwick Houses were among those with the biggest numbers of outstanding work orders.
Among private landlords, Eric Silverstein is at the top of the Watchlist with 356 units, 1,449 housing code violations issued by the Department of Housing Preservation and Development (HPD), and 43 open violations from the City's Department of Buildings (DOB). Jeffrey Dunston took the number two spot with 231 units totaling 1,345 HPD violations and 25 DOB violations.
The dangers posed by negligent landlords
The housing codes are present not only to allow tenants to enjoy the full use of their rented properties, but also to protect tenants and visitors from injury and harm. Failure to make essential repairs opens tenants to the dangers of ceiling or stairway collapse, poisoning from toxic chemicals such as lead and asbestos, fire hazards, and any number of other safety concerns. Tenants or guests who are injured because of a landlord's failure to keep buildings up to code or to make appropriate repairs are entitled to recovery for any damages they suffer.
If you or someone you love has been injured due to the negligence of a landlord or other premises owner in New York, find out whether you're owed money for your accident-related costs by contacting the knowledgeable, effective, and dedicated Goshen and Manhattan personal injury lawyers at Dupée & Monroe for a free consultation at 845-294-8900.