Orange County Court Finds Drunk Driver Liable for Newburgh Car Crash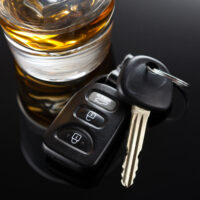 In November of 2012, our client was heading eastbound on Route 300 in the Town of Newburgh when a vehicle entered her lane and collided with her head-on. That vehicle had been stopped on Route 300 westbound while waiting to make a left turn when it was rear-ended and propelled into our client's lane. The driver who struck the vehicle hit a guardrail and also found himself in the eastbound lane, where he collided with the rear of our client's vehicle. Our client suffered serious injuries in the collision, requiring multiple surgeries.
The driver who caused the accident was found to have a blood alcohol content of .17% after the accident, which is more than twice the legal limit. He was convicted of Driving While Intoxicated (DWI) for the incident. In fact, it was the third time he had been convicted for DWI and at least the second time his drunk driving had caused personal injury to others. We sued the driver for compensatory and punitive damages.
Last November, Judge Sciortino of the Supreme Court of New York, Orange County, granted our application for summary judgment on the issue of liability. The case will continue to proceed toward trial for a determination of how much the defendant should pay in damages.
In opposition to our motion, the defendant had tried to argue that our client failed to exercise reasonable care in avoiding collision, and also that the driver he hit may have been negligent in the way she was waiting to make a left turn. Unfortunately for the defendant, however, he had already earlier taken full responsibility for the accident based on his drinking. He had also admitted to being "distracted" by the lights of the New York State Thruway overpass and had clearly stated that neither of the other drivers contributed in any way to the accident.
Generally speaking, a rear-end collision with a stopped vehicle creates what is known as a prima facie case of negligence. Unless the defendant can rebut this inference by presenting a non-negligent explanation for the collision, he is assumed to have been negligent. The defendant could not do that here. He was negligent by his own admission, and in addition, a DWI conviction is conclusive proof of the facts and generally requires a finding of negligence.