Over 20 Hudson Valley Residents Charged with DWI in One Week as Part of Crackdown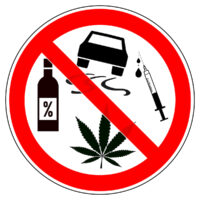 Law enforcement officials nationwide are in the midst of a focused crackdown on drunk, drugged, and distracted driving. New York State Police are on the lookout for any evidence that a driver might be impaired by alcohol or drugs; stops for any traffic violation in the state are likely to lead to testing and aggressive pursuit of criminal charges for anyone who appears at all impaired. In just one week this October, the State Police charged over two dozen Hudson Valley motorists with driving while under the influence of alcohol or drugs. Read on for more about the Hudson Valley police crackdown, and contact a skilled New York DWI and DWAI defense lawyer if you have been arrested for drunk or drugged driving.
Over 20 residents of Westchester, Putnam, and Dutchess Counties arrested and charged with DWI in one week, most over one weekend
Between Friday, October 5 and Sunday, October 7, at least 20 people were arrested for DWI in the Hudson Valley. Ten Westchester residents were arrested, including: A 40-year-old White Plains woman involved in a one-car crash on the Sprain Brook Parkway in Greenburgh; a 54-year-old Yorktown woman stopped for a traffic violation on Granite Spring Road in Somers; and a 30 year old Yonkers man stopped for a traffic violation on the Sprain Brook Parkway in Yonkers, in addition to a smattering of other motorists stopped for various traffic violations, investigated for alcohol impairment, and subsequently arrested.
Likewise, in Putnam County the state police stopped a 27 year old man, a 37 year old man, and a 24 year old woman for traffic violations and arrested them following investigations for alcohol. State police in Dutchess County arrested another six motorists for DWI, as well as several for aggravated unlicensed operation of a motor vehicle, after traffic stops in Cortlandt, Poughkeepsie, and Wappinger.
Crackdowns in response to rising traffic fatalities having positive effect
The increased police presence and aggressive pursuit of impaired drivers follows several crackdown weekends imposed this year, including the July 4 and Labor Day holiday weekends. The crackdowns appear to be having an effect: The National Highway Traffic Safety Administration recently reported that the total number of highway fatalities decreased in 2017 by almost 2 percent, following significant upticks in 2015 and 2016. NHTSA reports that the downward trend appears to have continued in the first 6 months of 2018 based on preliminary estimates.
New York State residents can expect continued crackdowns on holiday and other high-traffic weekends in the near future, as well as no-tolerance State Police looking for any signs of impairment, and drivers should avoid operating a vehicle while impaired by alcohol or drugs. Anyone arrested or charged with a DWI or DWAI offense should immediately get legal help to avoid unnecessarily harsh consequences.
If you've been charged with a crime in New York and need effective legal help in defending yourself against these claims, contact the skilled and hardworking Hudson Valley criminal defense lawyers at Dupée & Monroe for a consultation at 845-294-8900.