Plaintiff's New York Auto Accident Lawsuit Moves Forward Where Medical Evidence Conflicts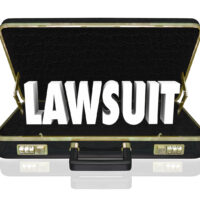 In a case before the First Appellate District in New York, Hazel v. Colon, a plaintiff escaped early dismissal of her claims through her attorney's careful review and rebuttal of medical evidence submitted against her, overcoming the bar on litigation of auto accident claims in New York.
Under New York state's no-fault law, lawsuits based on car and truck accidents aren't allowed unless the victim of the accident has incurred over $50,000 in economic losses as a result of the accident, or the victim experienced a "serious injury." Several different types of injury can qualify as "serious" under the law, including fractures or significant disfigurement, as well as injuries falling under the "90/180 rule."
The 90/180 rule permits a victim to bring a lawsuit where the victim can show that injuries received in the crash prevented the victim "from performing substantially all of the material acts which constitute such person's usual and customary daily activities for not less than 90 days during the 180 days immediately following the occurrence of the injury or impairment."(Insurance Law § 5102 (d)). If a defendant can show that the victim could actually perform most of their regular activities after an accident, then a lawsuit must be dismissed and the parties will be compelled to settle out of court. For example, one court found that a victim wasn't substantially impaired where that victim was able to return to work a week after the accident, and another found no serious injury where the victim's physician did not recommend any restrictions on the patient's physical activities. Additionally, defendants will often argue that, though the victim may not have been able to substantially perform any of their daily activities, a victim had a preexisting injury which was truly at the root of their impairment, and the accident was not truly to blame.
Often, defendants will file motions for summary judgment in auto accident cases in order to keep plaintiff accident victims out of court (and to keep them from winning a substantial award at trial). Summary judgment motions are a way to have a claim dismissed before it goes to trial by arguing that, based on undisputed facts before the court, the other party has no legal basis to win the case. However, if the opposing party can present credible conflicting evidence, then the case will be permitted to move forward.
Typically, defendants file these motions against plaintiffs, as was the case in Hazel v. Colon. The basis of the defendant's argument was that, while the plaintiff did appear to have knee problems that prevented her from completing all of her daily activities, their medical expert had looked at Hazel's records and ascertained that her knee injury was the result of a degenerative condition and not the car accident. However, the victim's attorney used a portion of the evidence presented against his client to show that the surgeon operating on Hazel's knee believed that not only was the injury caused by trauma, but that it was caused by the accident at the center of Hazel's claims. While the defendant's ultimate liability is not clearly established as a result of this evidence, the plaintiff was able to show that her claims were not meritless, and would likely withstand the rigorous scrutiny of a trial.
If you've been hurt in a truck or car accident in the Hudson Valley, contact experienced and diligent Goshen personal injury law firm Dupée & Monroe for a consultation on your claims, at 845-294-8900.