Shock Incarceration: Might You or Your Loved One Be Eligible?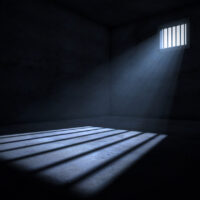 You may have heard about New York's Shock Incarceration program in news stories and exposés. If you or a loved one have had an encounter with the law, you might be wondering if it could be an option for you or your family member to repay your debt to society in a way that could also offer rehabilitative benefits. Read on to learn more about the program and the qualifications that must be met by participants.
What is Shock Incarceration?
Facing overcrowding in state prisons, the New York Department of Corrections first introduced the Shock Incarceration program in 1987. The program was designed as a way to help convicted offenders complete their sentence in advance of when they would complete minimum prison sentences for those crimes, thus reducing demand on prisons, without potentially releasing individuals who had not yet been rehabilitated. The 6-month program functions like a boot camp, focusing on providing an extremely regimented daily routine and substance abuse education and counseling. Beginning at 5:30 am, each day is rigidly structured, with large segments dedicated to education, physical labor, life skills counseling, drug education and treatment for addiction, and rigorous exercise. The program is demanding and has a high rate of participants who either are expelled for behavioral reasons or who elect to leave to complete their sentence in jail. However, the program has been shown to succeed at its stated aims. The state of New York reports that the recidivism rate among graduates of the Shock Incarceration program is 26.4%, a noteworthy contrast to the 42% rate among those completing prison sentences. The Department of Corrections also reports that the program has resulted in a taxpayer savings of nearly $1.5 billion.
Who is Eligible for New York's Shock Incarceration Program?
The Shock Incarceration program was designed with rehabilitation in mind. Due to this fact, admission criteria are geared toward admitting younger offenders without extensive criminal records, and who are in good physical condition. In order to qualify for Shock Incarceration, individuals must voluntarily apply for the program, and must have been between 16 and 49 years of age at the time they committed the crime for which they were convicted. The offenders must have three or fewer years left to serve on an existing or potential sentence until they are either eligible for parole or release. Individuals with convictions for violent felonies are not eligible, nor are those convicted of a homicide, felony sex offense, A-1 felony, or an offense involving escape. Applicants must complete a physical and mental health examination which shows them to be able to withstand the rigors of the program. Additionally, some guilty pleas may include provisions that the individual submitting the guilty plea has waived participation in the Shock Incarceration program, or has agreed not to apply to the program, so ensure that this is not included in any existing or potential guilty plea if you believe you or your loved one would be a good candidate for the program.
If your or a family member are facing criminal charges and need capable legal defense in New York's Hudson Valley, contact the knowledgeable Goshen criminal defense lawyers at Dupée & Monroe for a consultation, at 845-294-8900.