Teen Driver Arrested after Alleged Unlicensed Hit-and-Run Accident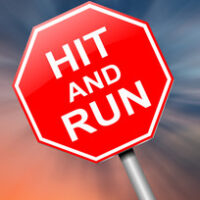 A local teen has recently been arrested after police claim that the driver committed a hit-and-run while driving without a license. Read on to learn more about the case and the charges being imposed by police, and contact a knowledgeable New York criminal defense attorney if you're facing charges in the Hudson Valley.
Newburgh crash takes life of motorcycle rider
The recent incident occurred on Friday, July 6, 2018. A 16-year-old boy from New Windsor was driving near the intersection of South street and Lander street in the town of Newburgh at around 11:30 pm. Newburgh police officers allege that the driver failed to yield to a motorcycle traveling through the intersection and struck it, then continued driving, leaving the scene of the crash. The male driver of the motorcycle was unconscious at the scene of the accident and was taken via helicopter to a hospital, but he was declared dead upon arrival. Pursuant to an investigation, City of Newburgh police located and arrested the 16-year-old driver, charging him with the felony of leaving the scene of a motor vehicle accident, as well as the violations of unlicensed driving and failing to yield right-of-way. The young man was released and ordered to appear at the Newburgh City Court.
Hit-and-run charges can bring major consequences
New York courts come down hard on drivers convicted of a hit-and-run accident, especially where the accident resulted in serious injury or death. If a driver fails to stop at the scene of an accident to produce their driver's license, insurance information, and other identifying information and to report the incident to police or other emergency services, the driver can face up to $5,000 in fines and up to seven years in prison if the accident resulted in serious injury or death. Driving without a license will add several hundred dollars more in fines.
There may be defenses available to someone facing the charge of leaving the scene of an accident. Depending on the circumstances of the accident, the driver may not have realized that they made contact with another car, or that the accident resulted in serious injuries for the other driver. A skilled New York criminal defense attorney can help those facing charges of leaving the scene of a crash explore their options.
If you've been charged with a crime in New York and need aggressive legal help in defending yourself against these claims, contact the knowledgeable and effective Hudson Valley criminal defense attorneys at Dupée & Monroe for a consultation on your case, in Goshen at 845-294-8900.