Ten Men Face Federal Charges for Narcotics Conspiracy in Monticello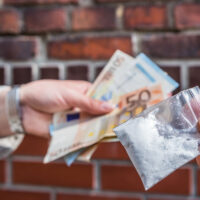 Federal prosecutors have recently revealed that ten men have been indicted on charges related to a narcotics conspiracy centered in Sullivan County. Nine men associated with the conspiracy have been arrested, and one remains missing. Learn more about the federal drug charges the ten men face below, and contact an experienced New York drug charge defense lawyer if you have additional questions or have been charged with a drug crime in the Hudson Valley.
Conspiracy and drug distribution in Sullivan County
The recently-unsealed federal indictment was filed by the U.S. Attorney's Office for the Southern District of New York. It claims that ten Monticello men, with ages between 27 and 49, were involved in a conspiracy to distribute narcotics, namely cocaine and crack cocaine. The men are alleged to have distributed these drugs in various parts of Sullivan County, including in the parking lot of an apartment complex in Monticello. The indictment was the result of an investigation conducted by New York State Police, Monticello Police, the Sullivan County Sheriff's Office, and the FBI.
Two of the ten men named in the indictment were arrested in August and released on $200,000 bond. Seven more men were arrested on Monday, October 29. According to court records, at least four among those who were recently arrested had their bond set at $50,000. Seven of the men face charges of conspiring to distribute crack cocaine, and eight face charges of conspiring to distribute cocaine. The crack cocaine charge comes with a mandatory minimum sentence of ten years in federal prison, and the cocaine charge brings a five-year mandatory minimum sentence.
Federal charges often bring more serious consequences for those convicted
While drug charges are never a laughing matter, federal drug charges often come with far more serious consequences than charges filed by state or local authorities. First of all, federal charges can be filed along with charges under New York State law—meaning that the individual being charged is facing a greater number of charges. Second, federal prosecutors often have more time to investigate and pursue these offenses, unlike busy state prosecutors. Third, penalties for federal drug crimes are often more severe. Unlike sentences for New York State drug offenses, there is no parole, meaning that someone convicted of a federal crime must serve their entire sentence.
Additionally, federal drug crimes come with mandatory sentencing minimums. Judges have no ability to offer individuals a reduced sentence, and these sentences will become even longer if there are any aggravating circumstances, such as use of guns during the crime. When facing federal drug offenses, it is crucial to hire a seasoned New York drug offense lawyer to defend you against potentially life-altering charges.
For seasoned, professional, and aggressive criminal defense in New York, contact the Goshen offices of Dupée & Monroe for a consultation on your case at 845-294-8900.