Tougher Drunk Driving Threshold Recommended by the NTSB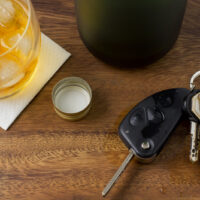 Federal accident investigators from the National Transportation Safety Board (NTSB) recommended that all 50 states reduce their threshold for drunk driving from .08 to .05, a standard that has been demonstrated to significantly reduce alcohol-related highway deaths in other countries. The NTSB estimates that lowering the rate to .05 would save 500 to 800 lives annually.
Over 100 countries have adopted the .05 blood alcohol content standard or lower. In Europe, the number of traffic deaths attributed to drunken driving was reduced by more than half within 10 years after the standard was dropped.
How Much Alcohol Consumption Results in a .05 BAC?
Studies show that a 120 pound woman can reach a .05 BAC after just one drink. A 180 pound man will typically reach a .08 threshold after consuming four drinks in one hour. The same male would reach a .05 threshold after consuming two or three drinks over the same period. Many factors besides gender and weight influence a person's blood alcohol level, and studies in simulators have shown impairment in attention and lane deviation with a BAC of only .01.
How Many Deaths Are Caused by Drunk Drivers?
Accidents involving drunk drivers claim over 10,000 lives a year in the U.S. While this figure is staggering, it is significantly lower than the over 18,000 highways deaths attributed to drunk drivers in 1982, when many states required a .15 BAC rate to demonstrate intoxication. Drunk driving accounts for approximately one-third of all fatalities on U.S. roadways.
In addition to lowering the BAC threshold to .05, the NTSB also recommended that states pass laws:
Requiring all first-time DUI/DWI offenders to install ignition locking devices to prevent cars from starting until a breath sample is analyzed.
Allowing police to confiscate a driver's license if the driver exceeds the BAC limit or refuses to take the BAC test.
Allowing for more widespread use of passive alcohol detection devices, which police can use during a traffic stop to detect the presence of alcohol in the air.
Dupée & Monroe, P.C. is a Goshen personal injury law firm representing victims of accidents caused by drunk drivers in Orange County, NY and throughout the Hudson Valley. Contact us for help with a personal injury or wrongful death claim against a negligent party.