What Crimes Can Be Expunged or Sealed in New York?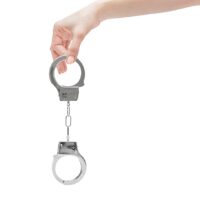 Criminal convictions carry long-term consequences that can make a person's life difficult for years after they have served their time and paid their fines. A criminal conviction can affect where you are permitted to live, where you can work, where you can go to school, whether you can obtain a professional license, and whether you can get a loan. Thankfully, depending on the nature of the crime, the conviction need not follow you around for the rest of your life. Continue reading to learn about getting your New York criminal convictions expunged or sealed, and reach out to a dedicated New York criminal defense lawyer for help with an arrest or conviction in New York City or the Hudson Valley.
What Happens to a Sealed Conviction?
In New York, certain felony and misdemeanor convictions can be sealed. Sealing will remove the public record of a conviction so that employers, landlords, banks, and others will not have any indication that the conviction ever existed. Sealed convictions can only be viewed by the following people:
Employers for jobs that require carrying a firearm
Your parole officer
In rare circumstances, such as if you are arrested for a related crime, a court may order that a sealed record can be accessed by law enforcement or prosecutors
Juvenile Records Seal Automatically
Juvenile delinquencies or acts that would be criminal convictions if the defendant was over the age of 16 can generally be sealed. Many of them should be sealed automatically when you turn 18, but you should check to ensure that this happens.
If you were over 13 years old and committed a serious crime, you may be tried as a "juvenile offender" and treated as an adult. Those convictions are treated the same as adult convictions.
What Cases Can be Sealed?
Cases in which you were arrested but not convicted should be sealed automatically. Nonviolent "violations" such as loitering and trespasses can generally be sealed, and these will typically be sealed automatically. Minor marijuana possession offenses are now sealed automatically after three years. Most drug crimes are sealable as well, provided that you have completed an approved treatment program.
Additionally, most misdemeanor and felony convictions may be sealed ten years after the imposition of your sentence or release from custody, provided that you do not have more than two convictions (only one of which may be a felony), and you have no charges pending against you.
What Cases Cannot Be Sealed?
Certain criminal convictions can never be sealed in New York. These include most sex offenses (including any crime that requires registration as a sex offender), most Class A felonies, and violent felonies.
Get Passionate Advice and Representation After a Hudson Valley Arrest
If you have been arrested or charged with a misdemeanor or felony in New York, call Dupée & Monroe, P.C., to get help from a dedicated criminal defense lawyer. From our offices in Goshen, we represent clients charged with all manner of criminal offenses in Orange County and throughout the Hudson Valley.