Wrongful Death of Middletown Woman Prompts Legislation Against Negligent Drivers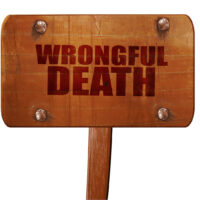 After Teresita Solano was struck and killed in 2012 by a motorist driving under a suspended license, her sister, Evangeline Papp, was shocked that the driver, who had eight suspensions on his license, was able to plead guilty to a misdemeanor offense of Aggravated Unlicensed Operation of a Motor Vehicle and was punished with nothing more than $580 in fines. Thus began a campaign to establish "Teresita's Law," which would make it a felony to cause a death while driving with a suspended license.
Currently, driving with a suspended license is only a felony if the person has ten or more suspensions or has had his or her license permanently revoked. Teresita's Law, introduced into the New York State Senate in 2012, would make it a Class E felony to negligently cause the death of another while driving under suspension. Class E felonies are punishable with steeper fines and up to four years in prison. The driver who killed Teresita faced only up to 30 days in jail.
Legislation to make Teresita's law a reality has fared better in the Senate than it has in the Assembly. The Senate version, S0188-A sponsored by John Bonacic of Mount Hope in Orange County, passed the Senate in April 2013 and was delivered to the Assembly, but it died in the Transportation Committee in January 2014. The bill was returned to the Senate, where it was amended and recommitted. The bill again passed the Senate in May and was referred again to Transportation in the Assembly, where it currently resides. Meanwhile, the Assembly has its own version in the Transportation Committee, A01847A, sponsored by Aileen Gunther of Forestburgh in neighboring Sullivan County.
Dupée & Monroe represented the family/Estate of Teresita Solano in a wrongful death lawsuit against the driver of the automobile that struck and killed Ms. Solano.