Fatal Bike Accident in Goshen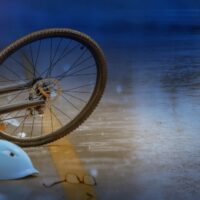 The COVID-19 coronavirus pandemic has led to some interesting and unexpected consequences. Across the nation, as people commute less for work and adhere to travel restrictions, there are generally fewer cars on the road. There has, however, been an explosion in bike riding. According to a report from the New York Times, the novel coronavirus pandemic has actually led to a nationwide bike shortage, as bike shops across the country see double and triple the number of bike sales typical for the season. The increase in bike traffic may be cutting down on pollution in some areas, but it is also likely increasing the danger of serious bike accidents in many regions, as cyclists and motorists are adjusting to unprecedented numbers of bikes on the interstate and local roads. The newfound danger manifested recently in a bike crash in Goshen, in which a cyclist was struck and killed by an SUV. Read on for details about the accident, and reach out to a New York bicycle accident lawyer for help after a traffic crash in Goshen, the Hudson Valley, or New York City.
Bike Rider Killed in Orange County Traffic Crash
A bicyclist was killed in a traffic accident on a recent Wednesday afternoon in the Town of Goshen. Shortly after 1 p.m., the 62-year-old bike rider was heading east on Craigville Road near the intersection with Johnson Road when he was struck by a 2018 Nissan Rogue, also eastbound. The Nissan, driven by a 38-year-old Brooklyn man, proceeded to hit a stop sign and then come to a stop on an earthen embankment at the intersection. The driver remained at the scene while authorities and emergency responders arrived.
The bicyclist, an avid bike rider from Chester, died at the scene before he could be taken to a hospital for emergency treatment. He was wearing a helmet, but, unfortunately, his life could not be saved. According to GPS data, he had ridden 28 miles that afternoon before the accident. New York State and Goshen police are investigating the circumstances of the crash, but they have not yet announced whether any tickets or other charges will be issued as a result of the incident.
The accident is, unfortunately, emblematic of a trend. According to New York City and State officials, bike accidents have been on the rise in recent years. 2019 was, in fact, the deadliest year for New York City cyclists in decades, with more cyclist traffic deaths than any other year since 2000. Over 200 cyclists were killed in the City last year. Over a dozen bicyclists are killed each year on Orange County streets as well, despite having a far less dense population.
Get Help from Seasoned Bike Accident Attorneys Dupée & Monroe in Goshen
If you need help getting the money you're owed after an accident in New York, contact the talented and dedicated Goshen personal injury lawyers Dupée & Monroe for a free consultation at 845-294-8900.