New York Governor Extends Child Victims Act for Additional Year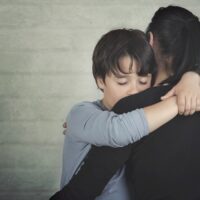 New York's Child Victims Act (CVA) expands protections for people who suffered sexual abuse as a minor, permitting them to prosecute claims against their abusers in the civil and criminal courts. As we have discussed before, the CVA was passed last year in large part as a response to unearthed instances of child sexual predation committed by the Catholic Church over the past few decades. In light of delays and logistical problems created by the ongoing COVID-19 coronavirus pandemic, Governor Cuomo signed an extension to the time period set by the CVA last year. Read on to learn about the CVA and the extension, and speak with a dedicated and zealous Hudson Valley child sexual abuse lawyer if you know of a person who was abused as a child, or a child who has been abused in New York City or the Hudson Valley.
Extending CVA Statute of Limitations
Last year, Governor Cuomo signed into law the Child Victims Act. The main effect of the CVA is to extend the "statute of limitations" for claims alleging sexual abuse of a minor. The statute of limitations is the time limit for bringing a civil or criminal claim against a culpable defendant. Under the CVA, former child victims can now bring civil suits until they reach age 55, while criminal prosecutions can be brought until the victims reach age 25 (misdemeanors) or 28 (for felony charges).
Victims who were already aged 55 or older were given a one-year window to file any potential outstanding claims. That one-year window was previously set to expire in August 2020. Governor Cuomo has since signed two extensions to the CVA. Former child victims who are already aged 55 or older can now bring claims under the CVA until August 14, 2021.
Dupée & Monroe's Ongoing Efforts for Child Justice
The Governor's extension of the CVA is a welcome result for attorneys at Dupée & Monroe who have routinely taken advantage of the law to bring claims on behalf of people who survived sexual abuse as children and were kept silent for too long. Just a few weeks before the extension of the CVA was announced, attorneys at Dupée & Monroe filed a lawsuit against a longtime Orange County priest on behalf of eight men who allege that the late Reverend George Boxelaar sexually abused them as children.
The lawsuit alleges that the priest's churches, his Carmelite order, and the Archdiocese of New York were complicit in the Reverend's conduct and should have known by 1973 that "Father Boxelaar was a pedophile and sexual predator." We hope to achieve justice on behalf of these men and hold the church accountable for its role in these horrific acts.
Get Seasoned Legal Help Pursuing Your Claim under the Child Victims Act
If you or someone you love has been the victim of sexual abuse as a minor in New York City, Orange County, or anywhere in the Hudson Valley region, contact the passionate and effective child sexual abuse attorneys Dupée & Monroe, P.C. in Goshen at 845­294­8900 for immediate assistance.