Doctor Charged with Performing Hundreds of Fake or Botched Surgeries Sentenced to Prison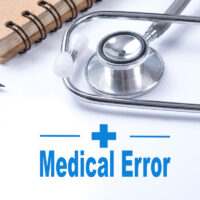 A Hudson Valley area doctor whom hundreds of patients claim injured them irreparably has pled guilty to health care fraud and been sentenced to federal prison. Dr. Spyros Panos had practiced orthopedic surgery in Poughkeepsie for a number of years before he was arrested for defrauding both Medicare and numerous private health care providers by submitting various forms of false information regarding his patients and surgeries. He has been sentenced to four and a half years in prison and has been ordered to pay a fine of $250,000 in addition to $5 million in restitution to Medicare for the fraudulent claims he submitted.
Panos began submitting false claims to health care providers in the mid-2000s in order to increase revenue to his practice, Mid-Hudson Medical Group, which in turn resulted in a pay increase for himself. Panos would fabricate surgeries, lie about the techniques he employed during surgery that would result in greater revenue from health care providers, or conduct medically-unnecessary surgeries on patients, all with the aim of billing more. By 2008, Panos admitted that, by 2008, he was lying to insurers about some aspect of the procedure nearly every time he performed a surgery. Panos would see dozens of patients every day—at least 60 each day he was in the office, but as many as 90, for which he was able to bill millions of dollars. On days he was in surgery, he would perform 20 or more procedures in a single day, resulting in over $35,000,000 in billing submitted to insurers. Between 2007 and 2011, Panos himself earned $7.5 million.
While the criminal charges were pending, hundreds of injured former patients of Panos filed lawsuits against him for the permanent physical harm, pain and suffering, and, in one case, wrongful death they allege that he caused. One victim, a single mother of two, was forced to go on permanent disability from her job as a mail carrier after Panos performed a fake knee surgery on her. Another woman claims that her mother died within 24 hours of Panos performing a botched surgery on her arthritic knees. Countless others have filed lawsuits seeking damages not only from Panos, but from the medical practice and hospitals that allowed Panos to operate unchecked, performing an extraordinarily high number of surgeries despite the fact that so many resulted in claims of medical malpractice.
If you or someone you love has been injured by the reckless or negligent acts of another in New York, make sure that you're fully compensated for any medical expenses, lost work, or pain and suffering you experience by contacting the Goshen personal injury and wrongful death law firm Dupée & Monroe for a consultation, at 845-294-8900.