Driving Without Insurance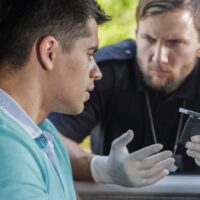 New York, like every other state in the U.S., requires drivers to carry car insurance. Medical bills, property damage, and other costs associated with a car accident are generally much more expensive than the average person could afford to pay out of pocket. Insurance is meant to protect drivers in the event of an accident, regardless of whether they were at fault. Not everyone follows the rules, however. What happens if you get behind the wheel and you do not have the requisite amount of car insurance? To learn about the penalties for driving without insurance in New York, read on. If you've been cited for driving without insurance or other driving offenses in the Hudson Valley, call an experienced New York criminal defense attorney for trusted advice and representation.
New York's Car Insurance Requirements
New York state requires you to carry liability insurance covering your vehicle. The minimum required insurance coverage is:
$10,000 for property damage for a single accident
$25,000 for bodily injury, and $50,000 for death, for a person involved in a wreck
$50,000 for bodily injury and $100,000 for death for two or more people in an accident
It's not sufficient to carry insurance only when you are actually on the road. Outside of certain exceptions for motorcycles, your liability insurance coverage must remain in effect while your vehicle registration is valid. Additionally:
If your vehicle is registered in New York, your insurance coverage must be New York State insurance coverage, issued by a company licensed by the NY State Department of Financial Services and certified by the New York DMV. Out-of-state insurance is not permitted.
Your insurance must be issued in the name of the vehicle registrant and remain in the name of the registrant at all times.
If you are driving a vehicle registered out of state, you must carry an appropriate minimum level of insurance to drive on New York roads. Interestingly, your insurance ID card alone is not official proof of coverage. Your insurance company must file electronic proof of your coverage.
Penalty for Driving Without Insurance
If you are caught driving without insurance, you could face expensive fines, DMV penalties, and even criminal charges. If you or someone else drives your car without insurance, you will face a fine of between $150 and $1,500, as well as up to 15 days in jail. Your vehicle could get impounded, and your license will be revoked for at least a year. To get your license reinstated, you'll need to pay another $750 to the DMV.
If your insurance coverage lapses, your insurance company will inform the DMV. The DMV will then suspend your car registration. Even if you aren't driving the vehicle, you could be charged penalties so long as you keep your plates. If you get a new policy within 90 days, you can pay a civil penalty and keep your registration instead of turning in your license plates to the DMV.
Until you turn in your plates or get a new policy, you'll be penalized $8/day for the first 30 days, $10/day for 31-60 days, and $12/day for 61-90 days. If you don't surrender your registration and plates after 90 days, your driver's license will be suspended. You'll need to pay the DMV a fee to get your license suspension lifted.
Defend Against Hudson Valley Driving Offense Charges
If you have been arrested for driving without insurance or charged with another crime in New York, call Dupée & Monroe, P.C., to get help from a seasoned New York criminal defense lawyer. From our offices in Goshen, we represent clients charged with all manner of criminal offenses in Orange County and throughout the Hudson Valley.