Governor Cuomo to Restore Voting Rights of Persons on Parole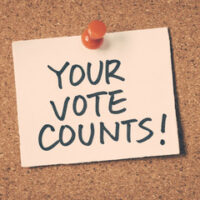 Being convicted of a crime can have major implications for your ability to get a job, maintain a professional license, obtain credit, and exercise certain constitutional rights, such as voting. Now, a change in policy in the State of New York will make participating in democracy easier for thousands of New Yorkers. Read on to learn about the change, and contact a Hudson Valley criminal defense attorney with any additional questions.
Laws on convicted felon voting vary among states
States across the US implement a wide range of limitations on the ability of convicted felons to vote. Florida, Iowa, Kentucky, and Virginia all ban those convicted of a felony from voting for the rest of their lives. At the other end of the spectrum are Maine and Vermont, which do not impose any restrictions on the ability of convicted felons to vote. In fact, these states even allow those serving a sentence for a felony to vote from prison.
Prior to now, New York's policy on voting for those who have been convicted of a felony fell somewhere in between these extremes. New York residents convicted of a felony could vote after completing parole or once on probation. The right to vote was automatically restored, but these individuals would need to re-register in order to vote. While the governor's office had the right to grant a pardon that would allow those currently on parole from a felony sentence to vote, it was not a common occurrence.
Governor will grant pardons allowing voting to majority of those on parole from a felony sentence
New York Gov. Andrew Cuomo has recently announced a change to this policy. Gov. Cuomo announced that he had signed an executive order which would restore voting rights for about 35,000 of New York's 36,138 paroled felons. The governor's office will receive a list of all paroled felons in New York, and plans to grant pardons to restore voting rights to the majority of names on that list. "They work, pay taxes, and support their families, and they should be permitted to express their opinions about the choices facing their communities through their votes, just as all citizens do," Gov. Cuomo explained.
If you're facing felony charges in New York and want dedicated and aggressive legal defense against these charges, contact the Goshen offices of Dupée & Monroe for a consultation on your case, at 845-294-8900.