Grandfather Faces Felony Charges After Drunk Driving Crash With Grandkids in Car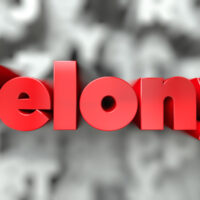 A New York man was allegedly driving his Ford Expedition while intoxicated when he struck another car in Suffolk County, New York. The driver's two grandsons were in the SUV with him at the time. Read on to learn about the felony DUI case, and contact an experienced New York criminal defense attorney if you're facing charges in the Hudson Valley.
Man crashes in drunk driving accident with kids in the SUV
A 65-year-old New York man was driving his 2005 Ford Expedition on East Lakewood Street in Patchogue when he struck the rear of a 2010 Nissan at a stop sign in the early afternoon. The driver's grandchildren, two boys aged 11 and 9, were in the vehicle with him at the time. Thankfully, no one was injured as a result of the accident.
Penalty enhancements because of prior convictions, children present
Investigators say that in addition to driving while intoxicated, the driver of the SUV was driving without a license and driving without the required interlock device due to a previous DWI conviction. Because of these alleged aggravating circumstances, the driver faces multiple charges: felony DWI, aggravated unlicensed operation of a vehicle, and endangering the welfare of a child and aggravated DWI under Leandra's law.
Driving while intoxicated may not always lead to felony charges. The circumstances of the arrest affect the charges and potential penalty, including: the BAC level of the driver, whether it is a first or repeated offense, the age of the driver, and whether the driver caused an accident. First-time offenders with a BAC of 0.08% face only a misdemeanor, while driving with a BAC over 0.18% is a felony. Second or third-time offenders also face felony charges even with a BAC of only 0.08%. Further, under Leandra's Law, driving with a BAC of over 0.08% with a person under 15 years old in the car is an automatic felony, even on a first-time offense.
Notably, in New York, a driver with a BAC of 0.05% to 0.07% can still receive a traffic citation for Driving While Ability Impaired; though not a crime, a person with a DWAI conviction can be fined up to $500 and receive a 90-day license suspension, among other punishments. Prosecutors will often offer DWAI as a lesser conviction for DWI defendants as part of a plea deal.
If you've been charged with a crime in New York and need effective legal help in defending yourself against these claims, contact the efficient and hardworking Hudson Valley criminal defense attorneys Dupée & Monroe in Goshen at 845-294-8900.