Local Woman Arrested for Violating Leandra's Law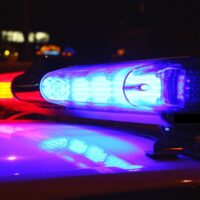 A woman from Saugerties was recently arrested and charged with a felony for violating Leandra's Law. Read on to learn more about what constitutes a violation of Leandra's Law, and the potential penalties for those who face such charges.
On September 3, 2016, Saugerties Police were alerted by a civilian to a car driving erratically on West Bridge Street whose driver seemed to be under the influence of drugs. After finding the reported car traveling on U.S. Route 9W and pulling the driver over for failing to keep right, police discovered that the driver, Brianna Surkis, was driving with three children 15 years of age or younger in her vehicle. Upon further conversation with the driver, Surkis was arrested for driving while intoxicated with children under 16 in the car, otherwise known as Leandra's Law. She is now facing charges for the felony in Saugerties Village Court, and has been released pending an appearance before that court.
Leandra's Law was passed in 2009, named in honor of an 11-year-old girl who was killed in a drunk driving accident when she rode as a passenger in a car driven by a drunken friend of her mother. The law intensified the penalties faced by drivers who have a Blood Alcohol Content (BAC) of .18% or greater, or who drive while intoxicated with a child in the car. It is now considered an aggravated DWI and a Class E felony to drive while intoxicated or impaired by drugs with a child under age 16 in the car. These charges, if proven, are punished with a mandatory sentence of a conditional discharge or probation, with the possibility of up to a four-year sentence in prison for first-time offenders. Additionally, all drivers convicted of this crime will be forced to drive with an ignition interlock device for 12 months.
If a child dies in an accident caused by the driver's intoxication or impairment by drugs, the crime will be charged as a Class B felony, and those convicted could face as much as 25 years in prison. If the child passenger receives a serious injury as a result of the driver's impaired driving, the crime will be charged as a Class C felony, which comes with a possible 15-year sentence in prison. Additionally, if the driver was the child's parent, the arrest for drunk driving will be reported to the Statewide Central Register of Child Abuse and Maltreatment. As you can see, this law comes with serious, even devastating penalties, and those charged with a Leandra's Law violation require a defense attorney who is experienced in obtaining a just and fair result for those facing charges of aggravated driving under the influence.
If you've been charged with a violation of Leandra's Law, or otherwise charged with driving under the influence of drugs or alcohol in the state of New York, seek an attorney who can offer you a vigorous defense against these charges, and contact Goshen criminal defense law firm Dupée & Monroe for a consultation on your case, at 845-294-8900.