Changes to Pot Penalties in New York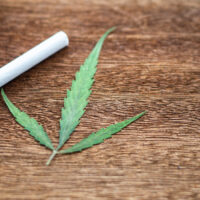 States around the country are moving more and more toward the legalization of cannabis.  Eleven states have now completely legalized the recreational use of marijuana, as have the District of Columbia and certain U.S. territories.  The federal government has yet to get on board, but even states like New York that have not fully legalized cannabis use are moving in that direction, either reducing the penalties for pot or "decriminalizing" possession of specific amounts.  A New York State law softening the penalties for pot possession just went into effect this August, giving hope to marijuana rights advocates that the state and the country will eventually legalize cannabis entirely.  Read on for the details of New York's new pot penalty law, and contact a dedicated New York drug offense lawyer if you have been arrested or charged with any drug crime in the State of New York.              
New York reduces penalties for pot possession, erases past offenses
While New York has not completely legalized marijuana use, the punishment for possession of small amounts of pot is now less severe than a parking ticket.  The maximum penalty for possession of less than one ounce of pot is now $50.  Moreover, the unlawful possession of less than two ounces of marijuana is now punishable as a violation, similar to a traffic ticket, rather than as a misdemeanor or felony criminal charge.  A conviction will not lead to a criminal record or jail time.  New York's efforts to fully legalize marijuana did not go through, so lawmakers instead chose to "decriminalize" use and possession.
The new law also automatically expunges old records for low-level marijuana cases.  Prior convictions for possession of 25 grams or less of marijuana will now be entirely cleared from the defendants' records.  This means that employers, the public, and others will not be able to see the records of prior convictions for these low-level marijuana offenses, and those prior convictions will not be used to enhance penalties for later crimes.  It is notable that the law automatically expunges these convictions without requiring defendants to go through a court proceeding to clear their records; advocates are very happy with this part of the law. 
The new law does not grant New Yorkers carte blanche to smoke pot, however.  Citizens can still be ticketed for smoking marijuana in public, much like a public intoxication or open container violation.  The law prohibits smoking marijuana in public anywhere that smoking tobacco not permitted.
Lawmakers see this as one step towards eventual legalization.  Notably, the law does not decriminalize the sale of cannabis or possession in larger amounts with the intent to sell.  Moreover, federal law still criminalizes the trafficking of marijuana, so New Yorkers should remain careful.
Goshen Criminal Defense Lawyers Serving Orange County and the Hudson Valley
If you have been arrested for drug crimes or are otherwise facing criminal charges in New York, contact a skilled attorney to fight for you by contacting the talented and compassionate Goshen drug charge defense lawyers Dupée & Monroe at 845-294-8900.