New York City Civil Rights Case Lives to Fight Another Day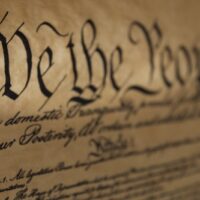 The case of Lino v. City of New York, once dismissed by the court before trial, has been reinstated by the court's appellate level, keeping hope alive that the plaintiffs may yet be able to put an end to a daily practice of the NYPD that is infringing on the civil rights of hundreds of thousands of New Yorkers and counting.
This case concerns the situation when a police officer stops a person on the street, conducts a frisk or pat-down (to check for weapons for the officer's safety, although who can say if the police are really looking for weapons or drugs in a warrantless search?) and then asks the person a few brief questions. This procedure is commonly known as a "stop and frisk" or a "stop, question and frisk." While the U.S. Supreme Court long ago in Terry V. Ohio said a stop and frisk was constitutional, this case revolves around the information the police gather during the stop and what they do with it afterwards.
They Keep Your Information to Target You in Future Investigations
The New York City Police Department Patrol Guide requires officers to complete a "Stop, Question and Frisk" worksheet (UF-250) every time they stop someone and question them, regardless of whether an arrest is made or any further action is taken. This worksheet includes the name and home address of the person stopped. In May of 2006, the NYPD issued an Operations Order requiring the UF-250 information to be compiled in a centralized, computerized "stop-and-frisk" database. And it was meant to be used, too. A June 29, 2009 letter from NYPD Commissioner Kelly to City Council Member Vallone stated quite clearly that the
database is a "tool for investigators" and information will be stored "indefinitely."
In May, 2010 a class action lawsuit was brought on behalf of 360,000 people who were stopped and frisked and had their personal information put into the database. The plaintiffs claimed this database would be used to target them unfairly for future investigations, and that disclosure of the information would subject them to stigma and harm their opportunities for employment, professional licenses, education, and insurance.
Before a trial was ever held, however, the Supreme Court, New York County in June, 2011 granted the defendants' motion to dismiss the complaint on the grounds that the plaintiffs lacked standing to sue by failing to show a legal injury. Fortunately, in December of 2012 the Appellate Division held that those claims were improperly dismissed and that the plaintiffs in fact do have standing to pursue their case. The practice arguably violates New York Criminal Procedure Law 160.50(1), which requires that such information be sealed, and plaintiffs have a right to sue for violations of that statute.
Three Years and Counting
It is now three years since the lawsuit was filed, and the parties are still battling over motions to dismiss the case or keep it alive so that a trial can be held. We will continue to monitor the progress of this case and this important civil rights issue. If you believe your civil rights were violated by an illegal search, excessive use of force or other means, contact New York civil rights attorneys Dupée & Monroe, P.C. to put a stop to illegal police practices and recover compensation for your damages.