New York's "Serious Injury" Threshold: Wrongful Death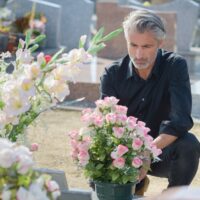 There is nothing that can fill the hole left behind by a lost loved one. If your family member has been killed as a result of someone else's negligence, however, you have the right to hold the appropriate parties responsible for the harm they caused your family. Legal remedies are also available to ease the financial burden created by a sudden loss. Those remedies are not limited to New York's no-fault insurance scheme, even if the death was caused by a reckless driver. To learn about the remedies available after a wrongful death in New York, read on. If you've lost a family member due to a negligent driver in Goshen, the Hudson Valley, or New York City, call a dedicated New York personal injury lawyer for help.
What is a Wrongful Death Claim?
A wrongful death claim is a legal claim meant to replace the personal injury claim that would have been available had an accident victim survived. To bring a wrongful death claim in New York, the following elements must apply:
There was a death;
Caused by the wrongful conduct of the defendant;
Giving rise to a cause of action the decedent could have brought had they survived;
The victim is survived by one or more persons who have suffered a loss as a result of the death; and
There are damages recoverable by the estate.
Depending on the state, a wrongful death claim may be brought by either the estate of a deceased person or by surviving family members after a negligence-based death. Different types of damages are available depending on who brings the claim.
Who Can Bring a Wrongful Death Claim?
In New York, only the "personal representative" of the deceased party's estate can bring a claim. The representative of the estate may be a family member or another party appointed to represent the estate. Unlike other states, in New York other family members cannot bring their own, separate wrongful death claims. The proceeds of the lawsuit will be distributed to the surviving beneficiaries.
What Compensation is Available in a Wrongful Death Claim?
Death is one of the exceptions to New York's no-fault insurance scheme, meaning that even if the wrongful death was caused by a car crash, damages are not limited to those recoverable under a no-fault insurance policy. Moreover, even though only the personal representative of the estate can bring a wrongful death claim, the estate can seek damages for losses suffered by the heirs/beneficiaries/devisees of the deceased.
In New York, the following damages are recoverable in a wrongful death suit:
Funeral and burial expenses
Medical expenses generated by the victim's injuries before death
Wages, lost benefits, and lost earning capacity between the victim's injury and death
Loss of financial support
Loss of parental guidance
Lost future inheritance
Pain and suffering before death
If Your Family Member Was Killed by a Negligent Driver, Dupée & Monroe is Ready to Help
If you need help seeking justice and compensation after the death of a loved one in a New York car crash, or if you are pursuing another negligence-based claim in New York, contact the dedicated and effective Goshen personal injury lawyers Dupée & Monroe for a free consultation at 845-294-8900.