Speeding in Construction Zones Can Have Deadly Consequences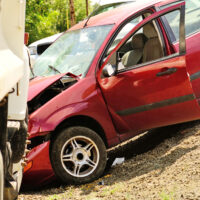 Construction zones can involve a great many dangers to drivers, making it important to observe posted reduced speed limits in those areas. These reduced speed limits are intended to protect drivers from the unavoidable hazards of roads that are under construction, as well as protect the workers on those job sites. An accident which took the life of a Hudson Valley woman is an example of the possible tragic results of speeding in a construction zone.
New York Vehicle and Traffic Law imposes substantial penalties on drivers who fail to observe speed limits or other rules of the road in a work zone. Drivers passing through a road undergoing construction or maintenance who exceed the speed limit (either the regular limit or the reduced speed posted) stand to incur a penalty at twice the regular amount for a ticket. If a reduced speed limit is posted in a construction zone, that speed limit is in effect even when workers are not present on the job site.
These increased penalties are not just a way for the state to make more money from issuing a ticket; they're imposed for a number of good reasons. These high penalties are designed to deter drivers from driving so fast that they would be unable to avoid hitting either a worker on the job site or a hazard created by the construction. While site managers may take pains to keep dirt, gravel, or other debris from entering the roadway, these items may nevertheless fall into traffic. The driver of a speeding car could easily lose control of their vehicle by skidding on loose rock, injuring themselves and others. Additionally, large machines being used on the construction site occasionally may need to enter the roadway for brief periods, and when cars are not passing through work zones at a reduced speed, drivers may not be able to stop in time to avoid hitting these vehicles. Other hazards can include narrowed lanes of traffic or closed shoulders. When other drivers fail to drive the speed limit in a construction zone and cause an accident, the victims may be able to use evidence of the at-fault driver's speed in a construction zone as evidence of that driver's reckless behavior in causing the accident.
Earlier this year, an accident in the Hudson Valley provided an example of the dangers of speeding in a construction zone. Investigators explained that a tractor-trailer was speeding through a construction zone when it hit several passenger vehicles which were behind another semi-truck. Two of those passenger vehicles were pushed under the front-most semi-truck. In all, nine people were injured and one was killed in the crash occurring in the village of Maybrook in Orange County.
If you've been injured in a truck accident or other crash caused by an inattentive or reckless driver, contact the determined, effective, and trial-ready Goshen personal injury attorneys at Dupée & Monroe for a consultation, at 845-294-8900.