Summer Vacation Means More Teen Drivers on the Road, More Car Crashes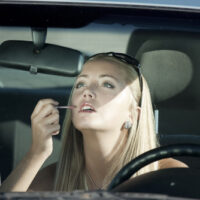 Automobile crashes are the number one cause of death for teens aged 16-20 in New York, and teenagers are at a higher risk for being involved in car wrecks than any other age group. While school is out for the summer, more teens are on the road at all hours of the day, increasing the likelihood of collisions involving teens and others that could result in serious personal injury or wrongful death.
There are some excellent resources available online to help increase safe driving for teens and enhance traffic safety for everyone on the road. One such resource is the New York Teen Safe Driving Coalition, a coalition of more than 20 organizations dedicated to ending crashes, injuries and fatalities for teen drivers. Another very helpful site is the Teen Driver Safety page on the National Safety Council website. Both of these organizations highlight the effectiveness of the Graduated Driver License law on teen safety, and both websites contain abundant information and links to other resources as well.
If you have a teen driver at home, we urge you to explore these resources with your teen. If you or your child is involved in an accident due to the carelessness, recklessness or negligence of another driver in Orange County, contact Dupée & Monroe, P.C. in Goshen for a free consultation with an experienced New York auto accident attorney.