When to Hire a Criminal Defense Lawyer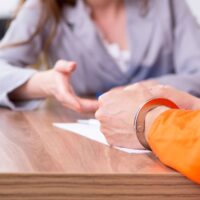 Navigating the complexities of the legal system in New York can be overwhelming, especially when facing criminal charges. Hiring a competent criminal defense lawyer at the right time is crucial to safeguarding your rights and building a strong defense. Here, we will address several key questions about when and how to hire a defense attorney. If you are under investigation or think you might need a lawyer, or if you've already been arrested and charged with a crime in Orange County or the Hudson Valley, contact Dupée & Monroe, P.C., in Goshen for practical advice and professional representation from a skilled and experienced New York criminal defense attorney.
At What Point Should You Ask for a Lawyer?
Engaging legal counsel should be a top priority as soon as you believe you might be under investigation, let alone after an arrest. This initial stage can be critical in shaping the course of your defense. A criminal defense attorney can protect your rights, guide you through police questioning, and start strategizing your defense immediately.
What Can You Expect From the Best Criminal Defense Lawyers?
A seasoned criminal defense attorney does more than just represent you in court. You can expect them to have a deep understanding of the legal system and to utilize that knowledge to strategize a defense tailored to your unique circumstances. They can negotiate plea bargains, reduce your potential sentence, and provide emotional and moral support during this stressful time.
Should You Tell Your Lawyer the Truth?
Honesty is essential in the attorney-client relationship. Your lawyer is obligated to maintain attorney-client privilege, meaning they cannot disclose the information you share with them. Being truthful allows them to understand the situation fully and create an effective defense strategy.
What Questions Should You Ask a Criminal Defense Lawyer Before Hiring?
When considering hiring a defense lawyer, it's essential to ask the right questions. Ask about their experience in handling similar cases, their success rate, and their approach to crafting a defense strategy. It's also crucial to understand their fee structure and get an estimate of the total cost. Lastly, ask if they will be personally handling your case or if it will be passed on to an associate.
Call Dupée & Monroe When You Are Ready to Hire a Criminal Defense Lawyer in New York
Facing criminal charges in New York can be a daunting experience. By understanding when to hire a criminal defense lawyer and what to expect from them, you can ensure your rights are protected and maximize the potential for a favorable outcome. At Dupée & Monroe, P.C., our experienced attorneys are committed to providing exceptional legal representation and personal attention every step of the way.
If you are facing charges in the Hudson Valley or believe you may be under investigation, don't wait to protect your rights. Contact Dupée & Monroe, P.C. in Goshen today for a consultation. Our team is ready to advise you, guide you, and fight for you.